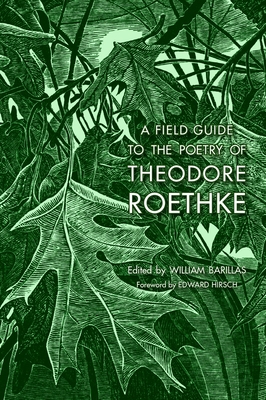 A Field Guide to the Poetry of Theodore Roethke
Paperback

* Individual store prices may vary.
Description
A constellation of essays that reanimates the work of this pivotal twentieth-century American poet for a new century.
This volume is the first to reconsider Roethke's work in terms of the expanded critical approaches to literature that have emerged since his death in 1963. Editor William Barillas and over forty contributors, including highly respected literary scholars, critics, and writers such as Peter Balakian, Camille Paglia, Jay Parini, and David Wojahn, collectively make a case for Roethke's poetry as a complete, unified, and evolving body of work. The accessible essays employ a number of approaches, including formalism, ecocriticism, reader-response, and feminist critique to explicate the poetics, themes, and the biographical, historical, cultural, and literary contexts of Roethke's work.
Praise For A Field Guide to the Poetry of Theodore Roethke…
"[T]his new anthology's many critical voices suit Roethke's multi-faceted work…. A Field Guide should bring new readers closer to the liveliness of Roethke's poems, which will become their own."—Zach Savich, Poetry Northwest

"[T]he Field Guide brings together all the elements needed for a sophisticated understanding of Roethke, his contexts, and his art. It presents leading historical and contemporary critical approaches to his poetry, and it suggests areas deserving further study."—Philip A. Greasley, MidAmerica

"This book draws readers closer to Roethke's poetry than any other single study has. Recommended."—Barry Wallenstein, Choice

"Barillas's thoroughly diverse and democratic reassessment of Roethke's radically diverse oeuvre resituates Roethke's high and proper place in American poetry…. A Field Guide to the Poetry of Theodore Roethke has altered and deepened my thinking, not just about Roethke but Poetry itself."—Alexander Long, Poetry International Online

"This ingeniously structured 'field guide' to Roethke's poetry reintroduces us to a body of work that changed the sound and sense of twentieth-century poetry. Timely, engaging, and stylistically diverse essays consider Roethke's poems from new angles, and situate him as an early practitioner of ecopoetry. These reappraisals remind us of the power of Roethke's 'weird word-music,' his mastery of the greenhouse's 'alien textures,' and the reach of his 'defamiliarizing' poetic language, which influenced Sylvia Plath, Robert Bly, James Wright, Seamus Heaney, and so many others. This is an indispensable collection for a new generation of Roethke's readers."—Heather Clark, author of Red Comet: The Short Life and Blazing Art of Sylvia Plath
Swallow Press, 9780804012317, 364pp.
Publication Date: December 29, 2020
About the Author
William Barillas is the author of The Midwestern Pastoral: Place and Landscape in Literature of the American Heartland, also from Ohio University Press, as well as many essays in scholarly and literary journals. His areas of focus include American literature, particularly literature of the Midwest, with special concern for poetry, environmental literature, and Latinx literature.
or
Not Currently Available for Direct Purchase