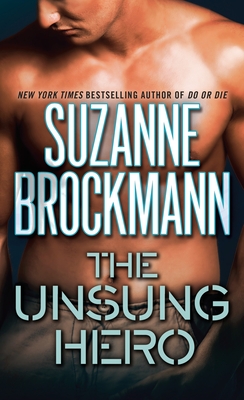 The Unsung Hero (Mass Market Paperbound)
Ivy Books, 9780804119528, 416pp.
Publication Date: June 6, 2000
Description
Suzanne Brockmann's wildly popular Troubleshooters series showcases this master storyteller's rare gift for blending intense adventure with sensuous romance. And it all begins with The Unsung Hero, a heart-pounding tale of love that reveals hidden truths and brings two solitary people together against all odds.

After a near-fatal head injury, Navy SEAL lieutenant Tom Paoletti catches a glimpse of an international terrorist in his New England hometown. When he calls for help, the Navy dismisses the sighting as injury-induced imaginings. In a last-ditch effort to prevent disaster, Tom creates his own makeshift counterterrorism team, assembling his most loyal officers, two elderly war veterans, a couple of misfit teenagers, and Dr. Kelly Ashton. As the town's infamous bad boy, Tom was always in love with Kelly, a sweet "girl next door" who has grown into a remarkable woman. Now he has one final chance for happiness, one last chance to win her heart, and one desperate chance to save the day. "Thanks to Suzanne Brockmann's glorious pen, we all get to revel in heartstopping adventure and blistering romance."--RT Book Reviews
About the Author
After childhood plans to become the captain of a starship didn't pan out, Suzanne Brockmann took her fascination with military history, her respect for the men and women who serve, her reverence for diversity, and her love of storytelling and explored brave new worlds as a New York Times bestselling romance author. Over the past twenty years, she has written more than fifty novels, including her award-winning Troubleshooters series about Navy SEAL heroes and the women--and sometimes men--who win their hearts. In addition to writing books, Suzanne Brockmann has co-produced a feature-length movie, the award-winning romantic comedy The Perfect Wedding, which she co-wrote with her husband, Ed Gaffney, and their son, Jason. She has also co-written a YA novel, set in the world of her paranormal Fighting Destiny series, with her daughter, Melanie. Find Suzanne Brockmann on Facebook, follow her on Twitter, and visit her website to find out more about upcoming releases and appearances.
Praise For The Unsung Hero…
"Thanks to Suzanne Brockmann's glorious pen, we all get to revel in heartstopping adventure and blistering romance."
-Romantic Times
Advertisement