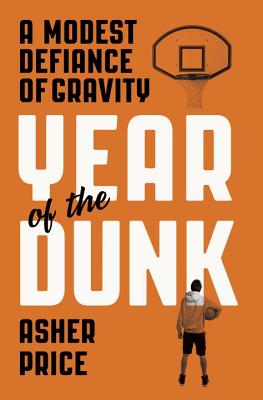 Year of the Dunk (Hardcover)
A Modest Defiance of Gravity
Crown Publishing Group (NY), 9780804138031, 288pp.
Publication Date: May 12, 2015
Other Editions of This Title:
Paperback (11/22/2016)
* Individual store prices may vary.
Description
By embarking on a quest to dunk a basketball at the age of 34, journalist Asher Price investigates the limits of human potential starting with his own.
We all like to think that (with a little practice) we could run faster, learn another language, orwhip upa perfect souffle. But few of us ever put those hopes to the test. In Year of the Dunk, Asher Price does, and he seizes on basketball's slam dunk--a feat richly freighted with distinctly American themes of culture, race, and upward mobility--as a gauge to determine his own hidden potential. The showmanship of the dunk mesmerized Asher as a child, but even with his height (six foot plus) and impressive wingspan, he never pushed himself to try it. Now, approaching middle age, Asher decides to spend a year remaking his body and testing his mind as he wonders, like most adults, what untapped talent he still possesses.
In this humorous and often poignant journey into the pleasures and perils of exertion, Asher introduces us to a memorable cast of characters who help him understand the complexity of the human body and the individual drama at the heart of sports. Along the way he dives into the history and science of one of sports' most exuberant acts, examining everything from our genetic predisposition towards jumping to the cultural role of the slam dunk. The year-long effort forces him to ask some fundamental questions about human ability and the degree to which we can actually improve ourselves, even with great determination.
About the Author
ASHER PRICE grew up in New York City and now lives in Austin with his wife and theirdog. He writes about energy and the environment for the Austin American-Statesman and plays pick-up basketball on the neighborhood court every Sunday morning."
or
Not Currently Available for Direct Purchase