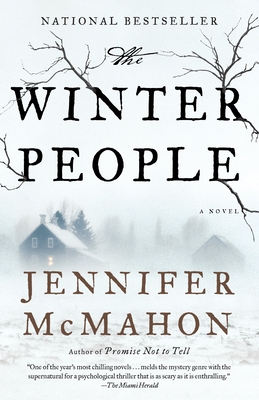 The Winter People
A Suspense Thriller
Paperback

* Individual store prices may vary.
Other Editions of This Title:
Digital Audiobook (2/10/2014)
Hardcover (2/11/2014)
February 2014 Indie Next List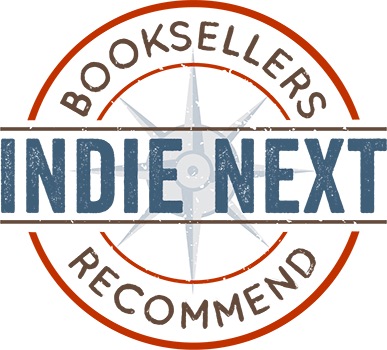 "This unsettling novel tackles one of the biggest questions there is: Can the dead be brought back to life? Weaving between 1908 and the present, the plot involves a missing mother, a dead husband, a revenge killing, secret papers hidden in cubby holes, a mother destroyed by grief, something terrifying that is buried, something evil uncovered in a field, and a closet door that has been nailed shut. An intricate and chilling ghost story, The Winter People will have you flying through its pages!"
— Dianah Hughley, Powell's Books, Inc, Portland, OR
View the List
Description
The New York Times bestselling author of The Invited will shock you with a simmering psychological thriller about ghostly secrets, dark choices, and the unbreakable bond between mothers and daughters.

West Hall, Vermont, has always been a town of strange disappearances and old legends. The most mysterious is that of Sara Harrison Shea, who, in 1908, was found dead in the field behind her house just months after the tragic death of her daughter.
 
Now, in present day, nineteen-year-old Ruthie lives in Sara's farmhouse with her mother, Alice, and her younger sister. Alice has always insisted that they live off the grid, a decision that has weighty consequences when Ruthie wakes up one morning to find that Alice has vanished. In her search for clues, she is startled to find a copy of Sara Harrison Shea's diary hidden beneath the floorboards of her mother's bedroom. As Ruthie gets sucked into the historical mystery, she discovers that she's not the only person looking for someone that they've lost. But she may be the only one who can stop history from repeating itself.

A Boston Globe Best Book of the Year  
Praise For The Winter People: A Suspense Thriller…
"Everything you could want in a classic ghost story." —Chris Bohjalian, author of The Light in the Ruins
 
"One of the year's most chilling novels. . . . Enthralling."—The Miami Herald
 
"Crisp, mysterious and scary. . . . Reminiscent of Stephen King." —USA Today
 
"A hauntingly beautiful read." —Oprah.com  
 
"The Winter People is hypnotic, gripping and deeply moving. . . . A dream from which I didn't want to wake."  —Lisa Unger, author of In the Blood 

"McMahon is a scrupulous writer, nicely attentive to the nuances of character and landscape.... The mournful voice of Sara Shea lingers in the memory, and McMahon, wisely, gives her the last word." —The New York Times Book Review
 
"An edge-of-your-seat scary ghost story. . . . I will never look at the woods behind my home in the same way again!" —Heather Gudenkauf, author of The Weight of Silence
 
"Not a book to be read late at night, or in a creaky old house, The Winter People is a literary thriller to savor." —Shelf Awareness 

"Deliciously terrifying. . . . Jennifer McMahon knows how to conjure your darkest fears and nightmares . . . pulling you deep into the forbidden, secret world of The Winter People." —Chevy Stevens, author of Always Watching 
 
"The Winter People blends the anguish of loss and the yearning for connection into one great story, well told."  —Kate Alcott, author of The Dressmaker
 
"McMahon gives readers just what they want: can't-put-it-down, stay-up-until-dawn reading. . . . [The Winter People] is also a poignant reminder of what grief can drive humans to do." —BookPage  
 
"Gives a fresh twist to a small-town ghost story." —The South Florida Sun-Sentinel 
 
"Hard to put down." —The Oklahoman 

 
Anchor, 9780804169967, 400pp.
Publication Date: January 6, 2015
About the Author
Jennifer McMahon is the author of six novels, including the New York Times bestsellers Island of Lost Girls and Promise Not to Tell. She graduated from Goddard College and studied poetry in the MFA Writing Program at Vermont College. She currently lives with her partner and daughter in Montpelier, Vermont.
At the heart of the novel is the longing to be reunited
with a loved one who has died. How would you respond
to this possibility, even if you could only see your
beloved for one week? What risks would you take to take
to experience such a reunion?
What was it like to read Sara's diary, alternating with scenes from other
time periods? Did Sara's words change your vision of the spirit world?
Did her bond with Gertie remind you of your own experience with a
mother's love?
When Alice and her family inhabit Sara's house and her land, how does
that environment transform them? Do you believe that the history of a
locale can influence your present-day experiences there?
Ruthie and Fawn have been raised to question authority and to live a nonmaterialistic
life. What benefits and challenges does their upbringing
give them when their mother goes missing? Ultimately, what did Alice
try to teach her daughters about becoming fulfilled women?
Martin cherishes Sara and continually strives to please her. Does she
love him in equal measure, or does her ancestry make it too difficult
for an outsider to fully share a life with her?
How was Sara affected by her history with her siblings, Constance and
Jacob? Why did their father easily become dependent on Auntie, while
Sara's mother didn't trust her?
How did you react to Gertie's hunger? What is its significance to the
maternal women who must care for her?
Consider the rules for waking a sleeper. What do the words and the
ingredients represent in terms of the cycles of life and the nature of death?
What were your theories about the many unsolved deaths in West
Hall? Did your instincts prove to be correct when the truth about the
Devil's Hand was revealed?
In The Winter People and previous novels by Jennifer McMahon that
you have enjoyed, how is the author able to make surreal situations
seem highly realistic? What role do fear and courage play in each of
her books?