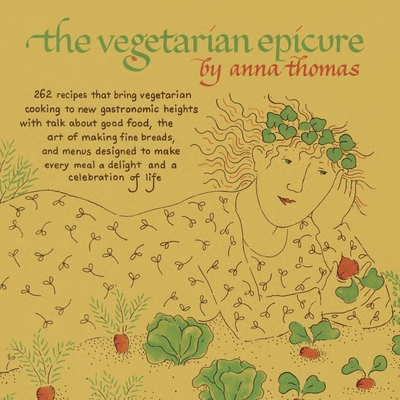 The Vegetarian Epicure (Paperback)
Vintage Books, 9780804170543, 305pp.
Publication Date: January 28, 2014
Description
The classic cookbook which has sold almost a million copies from the vegetarian pioneer, who paved the way for Mollie Katzen and Deborah Madison. Here, Anna Thomas shows home cooks how to prepare 262 delicious vegetarian dishes, from soups and bread to curries and sweets. Gorgeously illustrated with charming line illustrations, and also featuring tips on menu planning, advice on entertaining, and holiday recipes, The Vegetarian Epicureis an essential kitchen companion for vegetarians and vegetable lovers alike.
About the Author
Anna Thomas wrote her first cookbook, The Vegetarian Epicure, while she was a film student at UCLA, and followed it a few years later withThe Vegetarian Epicure, Book Two.When she is not cooking, she writes screenplays and produces films. Her screen credits includeMy Family, Mi FamiliaandEl Norte, both of which were nominated for an Academy Award. She lives in Ojai, California, with her husband, Gregory Nava, and their two sons."
Advertisement