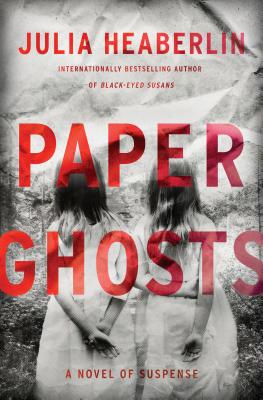 Paper Ghosts (Hardcover)
A Novel of Suspense
Ballantine Books, 9780804178020, 368pp.
Publication Date: May 15, 2018
Description
A gripping thriller about a man who may or may not have dementia--and who may or may not be a serial killer--from a master of twists and turns, in the tradition of Laura Lippman and Gillian Flynn An obsessive young woman has been waiting half her life--since she was twelve years old--for this moment. She has planned. Researched. Trained. Imagined every scenario. Now she is almost certain the man who kidnapped and murdered her sister sits in the passenger seat beside her. Carl Louis Feldman is a documentary photographer. The young woman claims to be his long-lost daughter. He doesn't believe her. He claims no memory of murdering girls across Texas, in a string of places where he shot eerie pictures. She doesn't believe him. Determined to find the truth, she lures him out of a halfway house and proposes a dangerous idea: a ten-day road trip, just the two of them, to examine cold cases linked to his haunting photographs. Is he a liar or a broken old man? Is he a pathological con artist? Or is she? Julia Heaberlin once again swerves the serial killer genre in a new direction. With taut, captivating prose, Heaberlin deftly explores the ghosts that live in our minds--and the ones that stare back from photographs. You won't see the final, terrifying twist spinning your way until the very last mile. Praise for Black-Eyed Susans "A masterful thriller . . . brilliantly conceived, beautifully executed . . . Julia] Heaberlin's work calls to mind that of Gillian Flynn. Both writers published impressive early novels that were largely overlooked, and then one that couldn't be: Flynn's Gone Girl and now Heaberlin's Black-Eyed Susans. Don't miss it."--The Washington Post " A] gem of a novel . . . richly textured, beautifully written . . . The plot twists feel earned as well as genuinely surprising."--The Boston Globe "A tense, slow-burning, beautifully written novel of survival and hope."--William Landay, New York Times bestselling author of Defending Jacob "Deliciously twisty and eerie, Heaberlin's third psychological suspense novel is intricately layered and instantly compelling."--Library Journal (starred review) "A breakout book."--Fort Worth Star-Telegram "Breathtakingly, heart-stoppingly brilliant."--Sophie Hannah, New York Times bestselling author of The Monogram Murders "A terrific plot, matched by the quality of the writing and superbly paced tension."--The Times (U.K.)
About the Author
Julia Heaberlin is the author of the critically acclaimed Black-Eyed Susans, a USA Today and Times (U.K.) bestseller. Her psychological thrillers, including Playing Dead and Lie Still, have sold to more than fifteen countries. Heaberlin is also an award-winning journalist who has worked at the Fort-Worth Star Telegram, The Detroit News, and The Dallas Morning News. She grew up in Texas and lives with her family near Dallas/Fort Worth, where she is at work on her next novel.
Advertisement