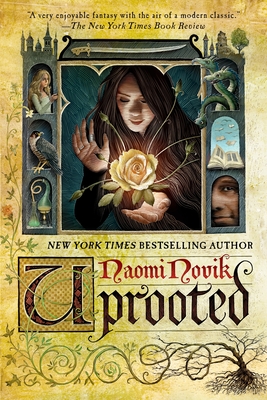 Uprooted
A Novel
Paperback

* Individual store prices may vary.
Other Editions of This Title:
Digital Audiobook (5/18/2015)
Hardcover (5/19/2015)
June 2015 Indie Next List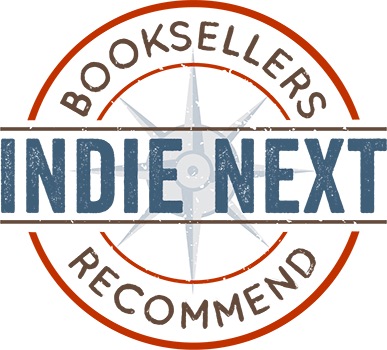 "In this incredible fantasy, a young woman is taken from her village to serve a magician and finds out that she too possesses unknown gifts. Fans of Robin McKinley, Shannon Hale, and Novik's own Temeraire series will find themselves pulled into Agnieszka's world to face the dangers of the malevolent Wood, the follies of a kingdom, and the pulsing thread of magic woven into every living thing. Both exotic and familiar, Uprooted reads like a long-lost Grimms' fairy tale written in rich, delicious detail. I absolutely devoured this book!"
— Jennifer Oleinik (E), University Book Store, Seattle, WA
View the List
Description
NEBULA AWARD WINNER • HUGO AWARD FINALIST • "If you want a fantasy with strong characters and brilliantly original variations on ancient stories, try Uprooted!"—Rick Riordan
 
"Breathtaking . . . a tale that is both elegantly grand and earthily humble, familiar as a Grimm fairy tale yet fresh, original, and totally irresistible."—Publishers Weekly(starred review)
NAMED ONE OF THE BEST BOOKS OF THE YEAR BY NPR • BuzzFeed • Tordotcom • BookPage • Library Journal • Publishers Weekly

Agnieszka loves her valley home, her quiet village, the forests and the bright shining river. But the corrupted Wood stands on the border, full of malevolent power, and its shadow lies over her life.

Her people rely on the cold, driven wizard known only as the Dragon to keep its powers at bay. But he demands a terrible price for his help: one young woman handed over to serve him for ten years, a fate almost as terrible as falling to the Wood.

The next choosing is fast approaching, and Agnieszka is afraid. She knows—everyone knows—that the Dragon will take Kasia: beautiful, graceful, brave Kasia, all the things Agnieszka isn't, and her dearest friend in the world. And there is no way to save her.

But Agnieszka fears the wrong things. For when the Dragon comes, it is not Kasia he will choose.

Praise for Uprooted

"Uprooted has leapt forward to claim the title of Best Book I've Read Yet This Year. . . . Moving, heartbreaking, and thoroughly satisfying, Uprooted is the fantasy novel I feel I've been waiting a lifetime for. Clear your schedule before picking it up, because you won't want to put it down."—NPR
Praise For Uprooted: A Novel…
"Uprooted has leapt forward to claim the title of Best Book I've Read Yet This Year. . . . Moving, heartbreaking, and thoroughly satisfying, Uprooted is the fantasy novel I feel I've been waiting a lifetime for. Clear your schedule before picking it up, because you won't want to put it down."—NPR

"A very enjoyable fantasy with the air of a modern classic . . . Naomi Novik skillfully takes the fairy-tale-turned-bildungsroman structure of her premise . . . and builds enough flesh on those bones to make a very different animal. . . . The vivid characters around her also echo their fairy-tale forebears, but are grounded in real-world ambivalence that makes this book feel quietly mature, its world lived-in."—The New York Times Book Review

"Novik here delivers a tale that is funny and fast-paced, laced with hair-raising battle scenes and conspiracies; it also touches on deeper ecological concerns we grapple with today."—The Washington Post

"Novik takes us on a surprise-filled journey. . . . The resulting warmth and intimacy provide a nicely nurturing environment for her heroine's unusual adventures."—The Seattle Times

"Drawing on her Polish heritage and fairy-tale tropes, [Novik] has penned an original and fully realized fantastical place guaranteed to enthrall her longtime fans and attract new readers. This exceptional fantasy for adult and teen readers should appeal to those who love fairy-tale influenced stories such as Robin McKinley's Spindle's End."—Library Journal (starred review)

"Every so often you come upon a story that seems like a lost tale of Grimm newly come to light. Uprooted is such a novel. Its narrative spell is confidently wrought and sympathetically cast. I might even call it bewitching."—Gregory Maguire, bestselling author of Wicked and Egg & Spoon

"The magic in Uprooted, with its realistic moral dimension, is so vividly believable that it almost seems you could work the spells. But the book will do that for you."—Ursula K. Le Guin, award-winning and bestselling author of The Earthsea cycle

"Uprooted has everything I love: a great heroine, new takes on old myths and legends, and surprising twists and turns. A delight."—Cassandra Clare, New York Times bestselling author of The Mortal Instruments series

"Magical and practical, otherworldly and planted in the real, I could not stop reading this book and neither will you!"—Tamora Pierce, New York Times bestselling author of Trickster's Choice and Trickster's Queen

"Wild, thrilling, and deeply, darkly magical. An instant classic."—Lev Grossman, #1 New York Times bestselling author of The Magicians Trilogy
Del Rey, 9780804179058, 464pp.
Publication Date: March 1, 2016
About the Author
Naomi Novik is the acclaimed author of the Temeraire series: His Majesty's Dragon, Throne of Jade, Black Powder War, Empire of Ivory, Victory of Eagles, Tongues of Serpents, Crucible of Gold, Blood of Tyrants, and League of Dragons. She has been nominated for the Hugo Award and has won the John W. Campbell Award for Best New Writer, as well as the Locus Award for Best New Writer and the Compton Crook Award for Best First Novel. She is also the author of Uprooted and the graphic novel Will Supervillains Be on the Final? She lives in New York City with her husband Charles Ardai, the founder of Hard Case Crime, and their daughter, Evidence, surrounded by an excessive number of purring computers.