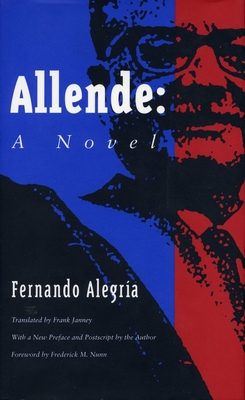 Allende (Hardcover)
Stanford University Press, 9780804719988, 303pp.
Publication Date: April 1, 1993
Description
Although everything in this imaginative and compelling biography of the martyred Chilean President Salvador Allende (1908-1973) is solidly based on fact, it is cast in the form of a novel. The author shows us an Allende who, at the end, was a lonely fighter desperately struggling for a lost cause, a man who did not have the time to learn the arts of war he needed to defend the cause of freedom and democracy for which he died.

Praise For Allende…
Allende: A Novel does well to recall such a significant life. . . . If this book jogs our memories and consciences a bit it will have served a good cause." New York Times Book Review
Advertisement