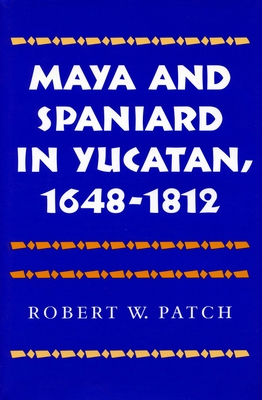 Maya and Spaniard in Yucatan, 1648-1812
Hardcover

* Individual store prices may vary.
Description
A study of the development of human society in Yucatan during the colonial period, this book poses a challenge to a variety of accepted views, including the notion that Yucatan was largely isolated from the main part of Spain's New World empire and thus from international markets and the world economy - an isolation often cited as the principal reason for the extended survival of indigenous culture in the region. In the seventeenth and eighteenth centuries, Yucatan society was composed of both Maya and Spanish commonwealths, each with its own economic, social, and political organization. This book represents several new departures, both for what is known about colonial Yucatan and for colonial Latin American history in general. It forces the reader to rethink much of the received knowledge about acculturation, the hacienda, and inter-regional relations.
Stanford University Press, 9780804720625, 344pp.
Publication Date: April 1, 1994