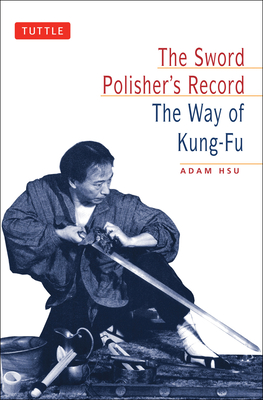 Sword Polisher's Record
The Way of Kung-Fu (Tuttle Martial Arts)
Paperback

* Individual store prices may vary.
Description
The Sword Polisher's Record, originally a monthly column that appeared for more than a decade in three magazines, including Kungfu magazine and Black Belt magazine, brought a sense of authenticity to the kung fu, which had long been overly-commercialized and filled with misconceptions. Highlighted with over 60 illustrations, The Sword Polisher's Record: The Way of Kung-Fu, is an anthology of the monthly column, is organized into eight inter-connected sections, each examining a different aspect of kung-fu including its foundations, theories, important concepts and principles related to kung-fu styles and forms, usage, and training, and discussions on the future of kung-fu and it's place in our lives.
Tuttle Publishing, 9780804831383, 208pp.
Publication Date: April 15, 1998
About the Author
Adam Hsu spent twenty-five years living in Taiwan where he studied several northern kung-fu styles under the most respected kung-fu masters, including Sifu Han Ching Tan and the late Grandmaster Liu Yun Chiao. When he moved to the United States in 1978, he taught traditional kung-fu throughout the San Francisco Bay Area. In 1990 he founded the non-profit Traditional Wushu Association, dedicated to the preservation, promotion, and perfection of traditional kung-fu. He has been featured on the cover of over a dozen martial arts magazines throughout the world, and his monthly columns have appeared in Black Belt, MA Training, and Wu Shu Kung-Fu magazines.