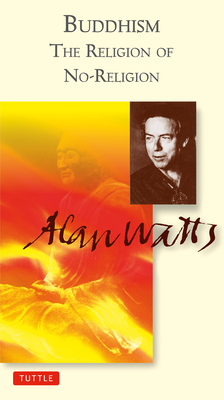 Buddhism the Religion of No-Religion (Alan Watts Love of Wisdom)
Paperback

* Individual store prices may vary.
Description
The widespread influence of Buddhism is due in part to the skill with which a way of liberation was refined by its teachers and became accessible to people of diverse cultures. In this dynamic series of lectures, Alan Watts takes us on an exploration of Buddhism, from its roots in India to the explosion of interest in Zen and the Tibetan tradition in the West. Watts traces the Indian beginnings of Buddhism, delineates differences between Buddhism and other religions, looks at the radical methods of the Mahayan Buddhist, and reviews the Four Noble Truths and The Eightfold Path
Tuttle Publishing, 9780804832038, 112pp.
Publication Date: October 15, 1999
About the Author
Alan Watts was born in England in 1915. He was an Episcopalian priest who became the spokesperson for Eastern religions during the late 1950s and tumultuous 60s. His first book, The Spirit of Zen, however, was written in the 30s when Watts was just 20 years old. He went on to write more than twenty other books. He died in 1973.