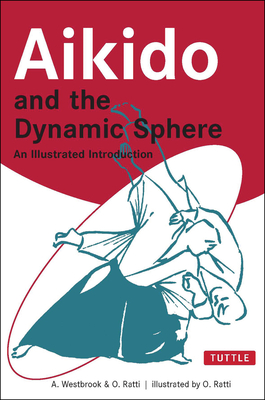 Aikido and the Dynamic Sphere
An Illustrated Introduction (Tuttle Martial Arts)
Paperback

* Individual store prices may vary.
Other Editions of This Title:
Hardcover (12/15/1989)
Description
Aikido and the Dynamic Sphere: An Illustrated Introduction provides a complete foundation in the practice of one of the most distinctive and useful Japanese martial arts.
Aikido was created in Japan in the 1920's by Morihei Ueshiba, also known as Osensei. To possess the skills, techniques and attitude of the faithful practitioner of aikido, one must achieve a very high level of integration of the powers of mind and body, the harmonious combination of physical means and ethical motives. By controlling body position and learning how to harmonize important physical and mental abilities, anyone (regardless of size, strength or weight) can fend off attacks using this sophisticated martial art. Written and illustrated by husband/wife team, Oscar Ratti and Adele Westbrook,
Aikido and the Dynamic Sphere
, with over 1,200 illustrations, includes many Aikido techniques in chapters such as:
What is Aikido?
The Foundations of Aikido
The Practice of Aikido
The Basic Techniques of Neutralization
Advanced Practice
And more
Tuttle Publishing, 9780804832847, 384pp.
Publication Date: July 1, 2001
About the Author
Oscar Ratti received his degree in classical studies and law from the University of Naples where he was intercollegiate Greek-Roman wrestling champion and a member of the championship judo team. He later came to the United States and began to study aikido with Yasuo Ohara, one of the first instructors to teach in New York. Adele Westbrook studied philosophy at Columbia University at the same time co-author Oscar Ratti was doing graduate work in the classical languages. They began to practice aikido together, and while studying under a variety of instructors in the United States and Europe, started the collection of notes and sketches which finally developed into this illustrated introduction to the art of aikido. They also authored Secrets of the Samurai, and Mr. Ratti, now deceased, also provided the illustrations for Code of the Samurai, both available from Tuttle Publishing.