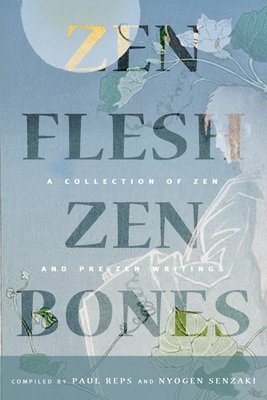 Zen Flesh, Zen Bones (Hardcover)
A Collection of Zen and Pre-Zen Writings
Tuttle Publishing, 9780804837064, 223pp.
Publication Date: November 10, 2008
Other Editions of This Title:
Paperback (9/15/1998)
Paperback (11/1/1994)
Compact Disc (12/1/2007)
* Individual store prices may vary.
Description
With over one million copies sold fifty years after its first printing, Zen Flesh, Zen Bones has inspired countless lives. Hailed as the most profound religious philosophy ever, this far-reaching system of aesthetics truly tackles the question: What is Zen? Zen Flesh, Zen Bones has been sharing wisdom and enlightenment with readers since 1957. An inspirational four-books-in-one volume at your fingertips, this collection of Zen and pre-Zen writings includes: 101 Zen Stories, a collection of tales that recount actual experiences of Chinese and Japanese Zen teachers over a period of more than five centuries; The Gateless Gate, the famous thirteenth-century collection of Zen koans; Ten Bulls, a twelfth century commentary on the stages of awareness leading to enlightenment; and Centering, a 4,000 year-old teaching from India that some consider to be the roots of Zen. A lovely gift, share the inspiration and enlightenment found in Zen Flesh, Zen Bones with someone you love.
About the Author
Paul Reps, the compiler, was an American who lived in many countries, including India, Norway, and Japan and studied many of man's efforts to find and realize his true spiritual stature. He was the author of several books of poems and prose. He once said that he felt "the equal of each grass blade and pebble and believe that it is possible to be happy though human and grown up." Nyogen Senzaki, a Buddhist scholar of international character to whom Reps acknowledged a deep debt of gratitude, was born in Japan. Early in life, he became a "homeless monk," wandering the land and studying from Buddhist monastery to monastery. His wanderings eventually took him to America, where for over 50 years he lived in California, with no connection with any sect, denomination, or cathedral, radiating the free and creative spirit of Zen upon all who cared to share his study, meditation, wisdom, and loving kindness.