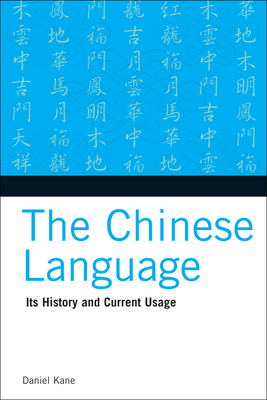 The Chinese Language
Its History and Current Usage
Paperback

* Individual store prices may vary.
Description
This is an introductory book about the history and contemporary usage of the Chinese language. Chinese is generally considered a difficult language. It is also a fascinating and important language that cannot be ignored. A growing number of English speakers are learning the Chinese language to the enrichment of their lives and the admiration of their friends. Chinese does, however, present a number of challenges. Written Chinese looks like a random set of stroke, dots and dashes. In its handwritten form, it looks like a series of undifferentiated squiggles. Spoken Chinese sounds like a rapid series of almost identical monosyllables with rising and falling intonations. This book is a contemporary introduction to the modern Chinese language as it is used in China during the first few years of the twenty-first century. China has changed so much and so dramatically over the past century, and indeed over the past twenty years, and these changes are reflected in the language. Textbooks written only twenty years ago are now quite quaint. Much information on the actual use of putonghua (Mandarin Chinese), the use of dialects or various romanization systems is now out of date. The aim of this book is to present current realities. China is a country with a long history, and to understand modern China we must know something of its past. The same applies to the language. Earlier stages of Chinese still have a deep influence on the current language, and we should at least be aware of such influences. This book is not a language textbook for those wishing to learn Chinese. It does not try to teach the Chinese language. It is a book about Chinese. It has been written for people who are thinking of taking up Chinese and would like some insights into what they are letting themselves in for. As the Chinese strategist, Sunzi said, zhi ji zhi bi, bai zhan bai sheng.--Know yourself and know the other: a hundred battles, a hundred victories. The same applies to learning Chinese.
Tuttle Publishing, 9780804838535, 192pp.
Publication Date: October 1, 2006
About the Author
Dr. Daniel Kane is Professor of Chinese and Head of the Asian Studies Department at Macquarie University. He was Cultural Counselor at the Australian Embassy in Beijing in 1996 and has broad interests in the field of Chinese Studies, including linguistics, politics, intellectual history and current affairs.