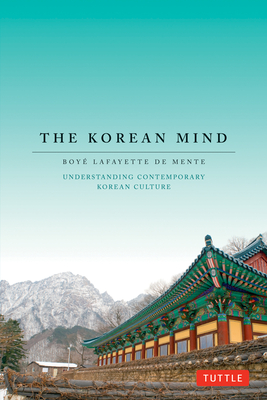 The Korean Mind (Paperback)
Understanding Contemporary Korean Culture
Tuttle Publishing, 9780804842716, 480pp.
Publication Date: June 10, 2012
Other Editions of This Title:
Paperback (4/24/2018)
* Individual store prices may vary.
Description
The Koreans: understanding a people and their culture through key words and language.
Koreans have a unique character and personality that sets them apart from all other Asians. And although Korean attitudes and behavior may be influenced by the modern world, the Korean mindset is still very much shaped by ancient culture and traditions. As is the case with all ancient cultures created within highly refined and meticulously structured social systems over thousands of years, one of the keys to understanding traditional Korean attitudes and behavior is the language of the people--or more precisely, key words in the language. These key words provide access to the Korean mind--to core concepts and emotions, the attitudes and feelings that make up the Korean psyche. These key terms reveal both the heart and soul of Koreans and provide bridges for communicating and interacting with Koreans on the most fundamental level. In
The Korean Mind
, Boye Lafayette De Mente explores the meanings and cultural context of the most important "code words" of the Korean language, terms whose significance goes well beyond their literal definitions, providing an insight into Korean culture and the personality of the Korean people.
Keywords include:
Aboji, Ah-boh-jee -- The "Father Culture"
Anae, Ah-negh -- Wives: The Inside People
Han Yak, Hahn Yahk -- The Herbal Way to Health
Innae, Een-nay -- A Culture of Enduring
Katun Sosuy Pap, Kaht-unn Soh-suut Pahp -- Eating from the Same Rice Bowl
And over 200 more...
About the Author
Boye Lafayette De Mente has been involved with Japan, China, and Korea since the late 1940s as a member of a U.S. intelligence agency, student, trade journalist, editor, and author working out of Tokyo, Seoul, Hong Kong, and Singapore. He is a graduate of Jochi University in Tokyo and The American Institute for Foreign Trade (now Thunderbird: The School of Global Management). His 70-plus books include Japan's Cultural Code Words, Business Guide to Japan, and Japan Unmasked.