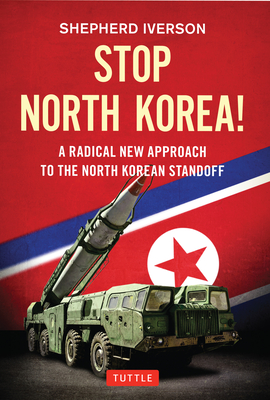 Stop North Korea! (Hardcover)
A Radical New Approach to the North Korea Standoff
Tuttle Publishing, 9780804848596, 272pp.
Publication Date: March 7, 2017
Other Editions of This Title:
Hardcover (4/16/2019)
* Individual store prices may vary.
Description
This radical new approach to dealing with North Korea offers a refreshing perspective on an intransigent and deadly situation. Imagine you control a multi-billion dollar capital fund, and North Korea is an underperforming corporation. You see it is undervalued and want to take it over, but it is controlled by an old-fashioned board of directors--the Kim family and a small number of ultra elites--who will not negotiate a deal. In this regressive situation, it is logical to offer its shareholders--the political and military elites, government managers and bureaucrats, and the general population--a higher price for their shares to convince them to overrule their board of directors. Stop North Korea A Radical New Approach to the North Korea Standoff applies this basic scenario to a situation that has become dire, and for which a robust positive solution is crucial. This book shows how investment rather than constraint--the carrot rather than the stick--will not only deter the North Korea threat but enhance the global community in ways perhaps unimagined in the past.
About the Author
Shepherd Iverson is a professor at Inha University in Incheon, Korea, where he has lived with his family for the past eight years. He is also the author of One Korea: A Proposal for Peace (2013).