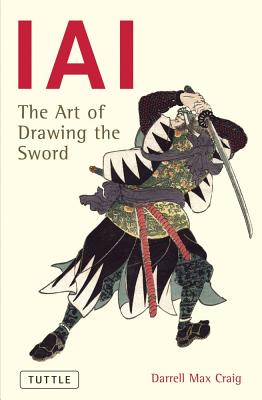 Iai the Art of Drawing the Sword (Paperback)
Tuttle Publishing, 9780804870238, 280pp.
Publication Date: June 15, 1991
* Individual store prices may vary.
Description
Master the ancient samurai art of iaijutsu with this expert martial arts guide. To the Japanese, the sword is a spiritual weapon, possessed of a kind of divinity, a self reflective of the soul of its maker, owner, and user. Around its mystical powers has grown a centuries-old ritual and a fascinating, intricate discipline. This unique guide unlocks the mysteries of this ancient ritual practice, explaining the history and significance of swords in the samurai culture, and documenting the techniques of swordsmanship, as no other book in English does. IAI: The Art of Drawing the Sword is a thorough examination of the traditional Japanese martial art of iaijutsu. Included in this volume are introductions to sword care and selection; general etiquette and the training uniform and gear; proper basic sword procedure; sword techniques and drills for practice and demonstrations; kata; and sword testing; as well as the story of the Chushingura (the 47 Ronin). Generously illustrated with black and white photographs and line drawings, IAI: The Art of Drawing the Sword is a storehouse of information for both the aspiring student and the experienced swordsman.
or
Not Currently Available for Direct Purchase