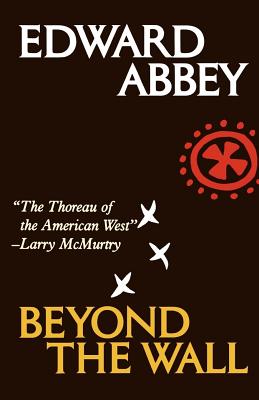 Beyond the Wall
Essays from the Outside
Paperback

* Individual store prices may vary.
Description
In this wise and lyrical book about landscapes of the desert and the mind, Edward Abbey guides us beyond the wall of the city and asphalt belting of superhighways to special pockets of wilderness that stretch from the interior of Alaska to the dry lands of Mexico.
Praise For Beyond the Wall: Essays from the Outside…
"The Thoreau of the American West." —Larry McMurtry
Holt Paperbacks, 9780805008203, 224pp.
Publication Date: April 15, 1984
About the Author
Edward Abbey (1927-1989) was born in Home, Pennsylvania. He received graduate and postgraduate degrees from the University of New Mexico, and attended the University of Edinburgh. He worked for a time as a forest ranger and was a committed naturalist and a fierce environmentalist; such was his anger, eloquence, and action on the subject that he has become a heroic, almost mythic figure to a whole host of environmental groups and literally millions of readers. Abbey's career as a writer spanned four decades and encompassed a variety of genres, from essays to novels. One of his early successes was the novel The Brave Cowboy, which was made into the movie Lonely Are the Brave. His 1968 collection of essays, Desert Solitaire, became a necessary text for the new environmentalists, like the group 'Earth First,' and his rambunctious 1975 novel The Monkey Wrench Gang, a picaresque tale of environmental guerillas, which launched a national cult movement and sold over half-a-million copies. Other titles include The Journey Home, Fool's Progress, and the posthumously released Hayduke Lives!