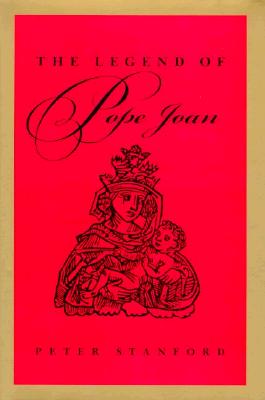 The Legend of Pope Joan (Hardcover)
In Search of the Truth
Henry Holt and Co., 9780805039108, 224pp.
Publication Date: January 1, 1999
* Individual store prices may vary.
Description
A quest for the truth behind one of history's most perplexing mysteries. The story of Pope Joan, an English woman who disguised herself as a man and became pope in the middle of the ninth century, has seized people's imagination for over a thousand years. Despite dismissals of the tale as an improbable--indeed, impossible--historical fantasy, the leg persists. Is the tale nothing more than folklore invented by Protestant propagandists determined to undermine the authority of the papacy? Or did Joan really exist, deceiving the authorities and becoming pope? As the controversy over women in the Catholic priesthood continues and the Church--which, until the Reformation, took the story of Pope Joan as gospel--dispels rumors that will not be quashed, it is time to look beyond the fantasy for facts. In this wide-ranging investigative account, which reaches from secret histories to conspiracy theories, medieval carvings to tarot cards, transvestite saints to a tale about a pope giving birth in the street, Peter Stanford delivers a major piece of historical detective work that may convince even the staunchest of skeptics.
About the Author
Former editor of London's Catholic Herald, Peter Stanford appears regularly in the Guardian and the Indepent. The author of The Devil (Holt, 0-8050-3082-4) ("A vivid, impish and tantalizing work on the dark side."-Melvin Bragg), he lives in London.
or
Not Currently Available for Direct Purchase