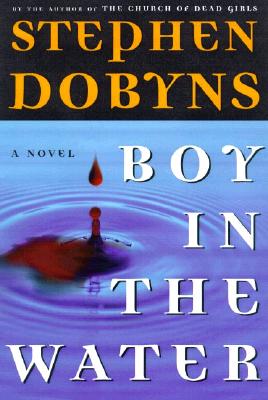 Boy in the Water (Hardcover)
Metropolitan Books, 9780805060201, 406pp.
Publication Date: June 1, 1999
* Individual store prices may vary.
or
Not Currently Available for Direct Purchase
Description
A masterful psychological thriller, from the author of The Church of Dead Girls.

Another bucolic fall in northern New Hampshire, and the semester is under way at Bishop's Hill Academy. But this year the start of school has been less than tranquil. The new headmaster, Jim Hawthorne, has liberal ideas that the staff find far from welcome. He's also determined to do something about the long "tradition" of permanent loans to faculty of shovels, saws, even cars, from the school's supplies. Eloquent as he is on the subject of honor, rumor has it he's only taken this job to escape his past. And Hawthorne isn't the only uneasy newcomer. There's Jessica, a former stripper at fifteen, and Frank LeBrun, a replacement cook who's a bit too quick with a dirty joke. All three have secrets to conceal, memories to suppress.

Serene on the surface, the ivy-clad, tree-lined campus gives few clues to the school's history of special privileges, petty corruptions, and hidden allegiances. But as autumn advances, the affable smiles and pretenses of virtue wear thin. And as winter closes in, students, teachers, and staff get an education in savagery and murder. With his customary uncanny awareness of the intricacies of human nature, the acclaimed author of The Church of Dead Girls once again probes the daily life of an ordinary community to reveal the depths of good and evil.
About the Author
Stephen Dobyns is a poet, literary critic, and the author of the "Saratoga" mystery series. His most recent novel, The Church of Dead Girls is available from Owl Books (0-8050-5104-X). He lives near Boston with his family.
Advertisement