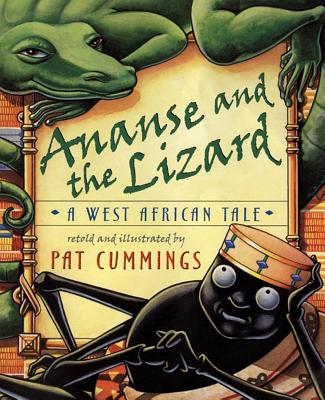 Ananse and the Lizard: A West African Tale (Hardcover)
A West African Tale
St. Martins Press-3pl, 9780805064766, 40pp.
Publication Date: October 1, 2002
Description
Can the legendary trickster be out-tricked?
All the young men had gathered in the village courtyard to hear the Chief's pronouncement: Whoever guesses his daughter's name will have her hand in marriage, inherit half his riches, and become the next Chief. No one outside the palace had ever heard the royal daughter's name.
In a stroke of luck Ananse the spider discovers the secret.
""I, Ananse the most wise . . . the most clever . . . I alone know the name of the Chief's daughter . . .""
But clever Lizard has plans of his own.
Pat Cumming's lively retelling and vibrant illustrations capture all the mischief and humor of Ananse, one of the most popular characters of West African lore.
About the Author
Pat Cummings, the creator of almost thirty books for children, has received the Coretta Scott King Award for Illustration, the Horn Book-Boston Globe Award and the National Council of Teachers of English Orbis Pictus Award for Outstanding Nonfiction. Ms. Cummings, her husband, Chuku Lee, and their cat, Cash, live in beautiful downtown Brooklyn, New York.
Advertisement