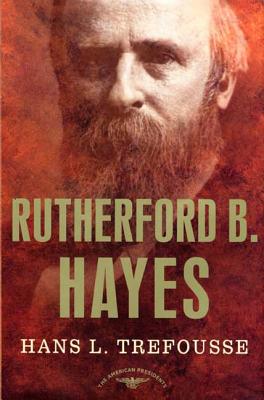 Rutherford B. Hayes (Hardcover)
The American Presidents Series: The 19th President, 1877-1881
Times Books, 9780805069082, 192pp.
Publication Date: November 5, 2002
* Individual store prices may vary.
Description
A leader of the Reconstruction era, whose contested election eerily parallels the election debacle of 2000
The disputed election of 1876 between Rutherford B. Hayes and Samuel Tilden, in which Congress set up a special electoral commission, handing the disputed electoral votes to Hayes, brings recent events into sharp focus.
Historian Hans L. Trefousse explores Hayes's new relevance and reconsiders what many have seen as the pitfalls of his presidency. While Hayes did officially terminate the Reconstruction, Trefousse points out that this process was already well under way by the start of his term and there was little he could do to stop it. A great intellectual and one of our best-educated presidents, Hayes did much more in the way of healing the nation and elevating the presidency.
About the Author
Hans L. Trefousse, distinguished professor emeritus of history at Brooklyn College and the Graduate Center of the City University of New York, is a specialist in the history of the Civil War and Reconstruction. He is the author of biographies of leading figures of the period as well as works on the Pearl Harbor attack.

Arthur M. Schlesinger, Jr., (1917-2007) was the preeminent political historian of our time. For more than half a century, he was a cornerstone figure in the intellectual life of the nation and a fixture on the political scene. He won two Pulitzer prizes for The Age of Jackson (1946) and A Thousand Days (1966), and in 1988 received the National Humanities Medal. He published the first volume of his autobiography, A Life in the Twentieth Century, in 2000.
Praise For Rutherford B. Hayes: The American Presidents Series: The 19th President, 1877-1881…
"A useful look at an honest, if obscure, political leader who, the author argues, rightfully won his office." —Kirkus Reviews