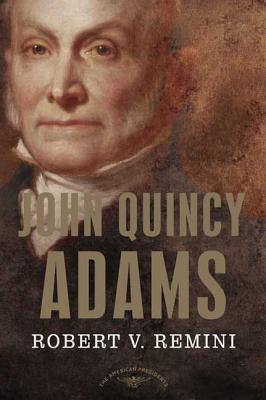 John Quincy Adams
The American Presidents Series: The 6th President, 1825-1829
Hardcover

* Individual store prices may vary.
Description
A vivid portrait of a man whose pre- and post-presidential careers overshadowed his presidency.
Chosen president by the House of Representatives after an inconclusive election against Andrew Jackson, John Quincy Adams often failed to mesh with the ethos of his era, pushing unsuccessfully for a strong, consolidated national government. Historian Robert V. Remini recounts how in the years before his presidency Adams was a shrewd, influential diplomat, and later, as a dynamic secretary of state under President James Monroe, he solidified many basic aspects of American foreign policy, including the Monroe Doctrine.
Undoubtedly his greatest triumph was the negotiation of the Transcontinental Treaty, through which Spain acknowledged Florida to be part of the United States. After his term in office, he earned the nickname "Old Man Eloquent" for his passionate antislavery speeches.
Praise For John Quincy Adams: The American Presidents Series: The 6th President, 1825-1829…
"A sharp and haunting portrait of a brilliant statesman's darker side." —Kirkus on Andrew Jackson and His Indian Wars
"This superbly written work by a great historian will offend many, but it must not be ignored." —Booklist (starred review) on Andrew Jackson and His Indian Wars
Times Books, 9780805069396, 192pp.
Publication Date: August 20, 2002
About the Author
Robert V. Remini was professor emeritus of history and the humanities at the University of Illinois at Chicago. Called the foremost Jacksonian scholar of our time by The New York Times, he was the recipient of a National Book Award.

Arthur M. Schlesinger, Jr., (1917-2007) was the preeminent political historian of our time. For more than half a century, he was a cornerstone figure in the intellectual life of the nation and a fixture on the political scene. He won two Pulitzer prizes for The Age of Jackson (1946) and A Thousand Days (1966), and in 1988 received the National Humanities Medal. He published the first volume of his autobiography, A Life in the Twentieth Century, in 2000.