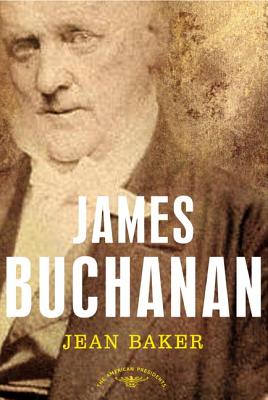 James Buchanan
The American Presidents Series: The 15th President, 1857-1861
Hardcover

* Individual store prices may vary.
Description
A provocative reconsideration of a presidency on the brink of Civil War
Almost no president was as well trained and well prepared for the office as James Buchanan. He had served in the Pennsylvania state legislature, the U.S. House, and the U.S. Senate; he was Secretary of State and was even offered a seat on the Supreme Court. And yet, by every measure except his own, James Buchanan was a miserable failure as president, leaving office in disgrace. Virtually all of his intentions were thwarted by his own inability to compromise: he had been unable to resolve issues of slavery, caused his party to split-thereby ensuring the election of the first Republican president, Abraham Lincoln-and made the Civil War all but inevitable.
Historian Jean H. Baker explains that we have rightly placed Buchanan at the end of the presidential rankings, but his poor presidency should not be an excuse to forget him. To study Buchanan is to consider the implications of weak leadership in a time of national crisis. Elegantly written, Baker's volume offers a balanced look at a crucial moment in our nation's history and explores a man who, when given the opportunity, failed to rise to the challenge.
Times Books, 9780805069464, 192pp.
Publication Date: June 7, 2004
About the Author
Jean H. Baker is a professor of history at Goucher College. She is the author of several books, including The Stevensons, Mary Todd Lincoln, Margaret Sanger, and Sisters: The Lives of America's Suffragists. She lives in Baltimore, Maryland.

Arthur M. Schlesinger, Jr., (1917-2007) was the preeminent political historian of our time. For more than half a century, he was a cornerstone figure in the intellectual life of the nation and a fixture on the political scene. He won two Pulitzer prizes for The Age of Jackson (1946) and A Thousand Days (1966), and in 1988 received the National Humanities Medal. He published the first volume of his autobiography, A Life in the Twentieth Century, in 2000.