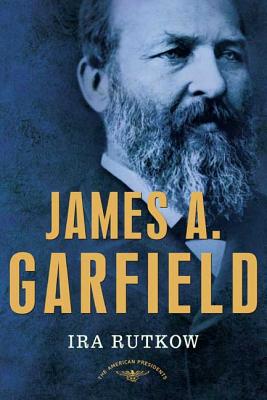 Amer Pres (Hardcover)
Garfield (American Presidents (Times))
St. Martin's Press, 9780805069501, 181pp.
Publication Date: May 30, 2006
* Individual store prices may vary.
Description
The ambitious self-made man who reached the pinnacle of American politics--only to be felled by an assassin's bullet and to die at the hands of his doctors
James A. Garfield was one of the Republican Party's leading lights in the years following the Civil War. Born in a log cabin, he rose to become a college president, Union Army general, and congressman--all by the age of thirty-two. Embodying the strive-and-succeed spirit that captured the imagination of Americans in his time, he was elected president in 1880. It is no surprise that one of his biographers was Horatio Alger.
Garfield's term in office, however, was cut tragically short. Just four months into his presidency, a would-be assassin approached Garfield at the Washington, D.C., railroad station and fired a single shot into his back. Garfield's bad luck was to have his fate placed in the care of arrogant physicians who did not accept the new theory of antisepsis. Probing the wound with unwashed and occasionally manure-laden hands, Garfield's doctors introduced terrible infections and brought about his death two months later.
Ira Rutkow, a surgeon and historian, offers an insightful portrait of Garfield and an unsparing narrative of the medical crisis that defined and destroyed his presidency. For all his youthful ambition, the only mark Garfield would make on the office would be one of wasted promise.

About the Author
Ira Rutkow is a clinical professor of surgery at the University of Medicine and Dentistry of New Jersey. He also holds a doctorate of public health from Johns Hopkins University. He is the author of "Bleeding Blue and Gray: Civil War Surgery and the Evolution of American Medicine" and "Surgery: An Illustrated History," which was a "New York Times" Notable Book. He and his wife divide their time between New York City and the Catskills.