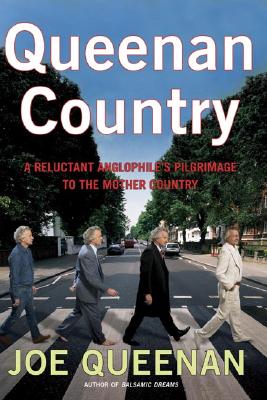 Queenan Country (Hardcover)
A Reluctant Anglophile's Pilgrimage to the Mother Country
Henry Holt and Co., 9780805069808, 256pp.
Publication Date: October 14, 2004
Other Editions of This Title:
Paperback (11/15/2005)
* Individual store prices may vary.
Description
In this hilarious romp through England, one of America's preeminent humorists seeks the answer to an eternal question: What makes the Brits tick?

One semitropical Fourth of July, Joe Queenan's English wife suggested that the family might like a chicken vindaloo in lieu of the customary barbecue. It was this pitiless act of gastronomic cultural oppression, coupled with dread of the fearsome Christmas pudding that awaited him for dessert, that inspired the author to make a solitary pilgrimage to Great Britain. Freed from the obligation to visit an unending procession of Aunty Margarets and Cousin Robins, as he had done for the first twenty-six years of their marriage, Queenan decided that he would not come back from Albion until he had finally penetrated the limey heart of darkness.

His trip was not in vain. Crisscrossing Old Blighty like Cromwell hunting Papists, Queenan finally came to terms with the choochiness, squiffiness, ponciness, and sticky wicketness that lie at the heart of the British character. Here he is trying to find out whose idea it was to impale King Edward II on a red-hot poker-and what this says about English sexual politics. Here he is in an Edinburgh pub foolishly trying to defend Paul McCartney's "Ebony and Ivory." And here he is, trapped in a concert hall with a Coventry-based all-Brit Eagles tribute band named Talon who resent that they are nowhere near as famous as their evil nemeses, the Illegal Eagles. At the end of his epic adventure, the author returns chastened, none the wiser, but encouraged that his wife is actually as sane as she is, in light of her fellow countrymen.
About the Author
The bestselling author of "True Believers" and "Balsamic Dreams," Joe Queenan is a contributing writer at Men's Health and writes regularly for "The New York Times" and "The Wall Street Journal." He lives in Tarrytown, New York.
or
Not Currently Available for Direct Purchase