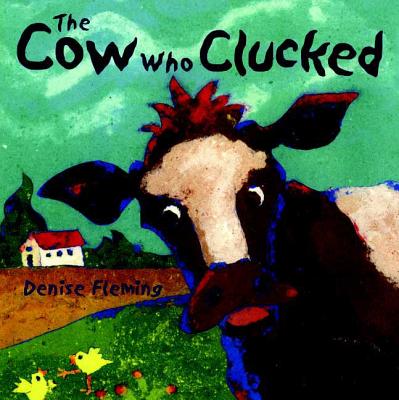 The Cow Who Clucked (Hardcover)
Henry Holt & Company, 9780805072655, 40pp.
Publication Date: August 8, 2006
Description
Cow has lost her moo can she find it again?
Having lost her moo, Cow is stuck clucking. The only thing to do is go out and find that moo Join Cow and her friends as they conduct their vocal barnyard search. Cow tramps through a wheat field and on into the starry night until she is too tired to look any farther. But in the end, Cow and her moo are reunited, and all is well.
The simple repetition will have children chanting right along with Cow "It is not you who has my moo "
Using a van Gogh-inspired palette and art style, Caldecott Honor winner Denise Fleming has created a character who will appeal directly to a preschooler's sense of humor.
The Cow Who Clucked is a 2007 Bank Street - Best Children's Book of the Year.
About the Author
Denise Fleming has written and illustrated many children's books, including In the Tall, Tall Grass, Shout! Shout It Out!, and Sleepy, Oh So Sleepy. She won a Caldecott Honor for In the Small, Small Pond. Denise published her first painting in the third grade, when she started taking classes at the Toledo Museum of Art and one of her paintings was chosen to be the cover of a teacher's magazine. She now works primarily with paper, by pouring colored paper pulp through hand-cut stencils. She lives in Toledo, Ohio.
Praise For The Cow Who Clucked…
"Rich, unusual textures and luxuriant colors, long Fleming's hallmark, here combine in a way that makes every composition feel positively indulgent."
--Publishers Weekly "The illustrations are vintage Fleming, Van Gogh-inspired endpapers framing the jewel-toned daytime action, all done in her distinctive pulp-painting technique."
--Kirkus Reviews "Fleming is ... a thrilling illustrator.... Here, she creates ... some of her most sensational artwork to date. The layers of subtle humor and visual splendor are truly impressive."
--School Library Journal "Another delightful offering from a great children's author, well worth coming back to again and again."
--Children's Literature
Advertisement