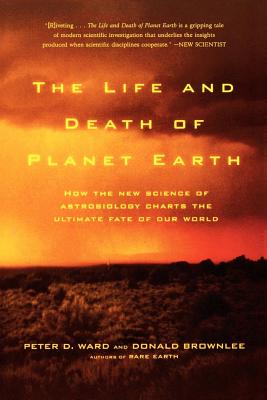 The Life and Death of Planet Earth
How the New Science of Astrobiology Charts the Ultimate Fate of Our World
Paperback

* Individual store prices may vary.
Description
"They deftly bring together findings from many disparate areas of science in a book that science buffs will find hard to put down." —Publishers Weekly

Science has worked hard to piece together the story of the evolution of our world up to this point, but only recently have we developed the understanding and the tools to describe the entire life cycle of our planet. Peter D. Ward and Donald Brownlee, a geologist and an astronomer respectively, are in the vanguard of the new field of astrobiology. Combining their knowledge of how the critical sustaining systems of our planet evolve through time with their understanding of how stars and solar systems grow and change throughout their own life cycles, the authors tell the story of the second half of Earth's life. In this masterful melding of groundbreaking research and captivating, eloquent science writing, Ward and Brownlee provide a comprehensive portrait of Earth's life cycle that allows us to understand and appreciate how the planet sustains itself today, and offers us a glimpse of our place in the cosmic order.
Praise For The Life and Death of Planet Earth: How the New Science of Astrobiology Charts the Ultimate Fate of Our World…
"Fascinating." —Kirkus Reviews

"Provocative." —The Washington Post
Holt Paperbacks, 9780805075120, 256pp.
Publication Date: January 1, 2004
About the Author
Peter D. Ward and Donald Brownlee are the co-authors of the acclaimed and bestselling Rare Earth. Ward is a professor of geological science and zoology at the University of Washington and the author of nine other books, including Future Evolution, The Call of Distant Mammoths, and The End of Evolution, which was a finalist for the Los Angeles Times Book Prize.

Donald Brownlee is a professor of astronomy at the University of Washington. With Peter D. Ward, he co-authored the acclaimed and bestselling Rare Earth.