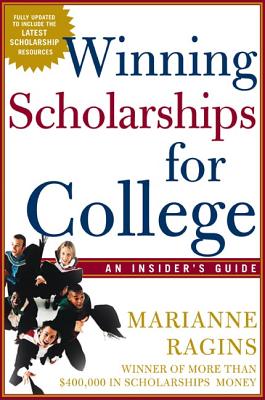 Winning Scholarships For College, Third Edition (Paperback)
An Insider's Guide
Holt Paperbacks, 9780805075212, 416pp.
Publication Date: April 1, 2004
* Individual store prices may vary.
Description
A comprehensive guide to finding and winning scholarships from a student who won more than $400,000 for college
In this thoroughly revised third edition of Winning Scholarships for College, Marianne Ragins proves that it's not always the students with the best grades or the highest SAT scores who win scholarships. Whether you are in high school, returning to or currently enrolled in college, planning to study abroad, or interested in pursuing an M.B.A., J.D., or M.D., this easy-to-follow guide will show you the path to scholarship success.
This is one of the most comprehensive books on winning scholarships available-it reveals where and how to search for funds and takes you step by step through the application process. The third edition includes information on the 2001 education tax breaks, college savings funds, service scholarships, and many new sources of scholarship money.
Written from one student to another, Winning Scholarships for College also includes
- hundreds of invaluable resources for uncovering scholarship opportunities
- information on using the Internet to make your search easier
- an in-depth look at how financial aid packages are prepared
- foolproof tips for scoring high on the new SAT and ACT
- clever suggestions for writing winning personal essays with examples from Ragins's personal scholarship search
About the Author
Marianne Ragins is the author of College Survival & Success Skills 101 and the president of The Scholarship Workshop. She is the winner of more than $400,000 in scholarship money and received an MBA from George Washington University and graduated summa cum laude with a Bachelor of Science from Florida A&M University. Both of her degrees were entirely funded by scholarships and other free aid.
or
Not Currently Available for Direct Purchase