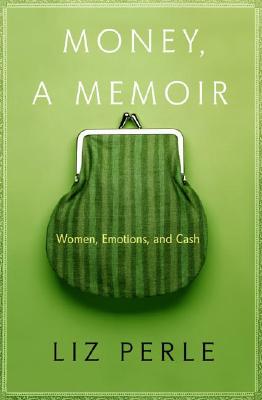 Money, A Memoir (Hardcover)
Women, Emotions, and Cash
Henry Holt and Co., 9780805077124, 288pp.
Publication Date: January 24, 2006
Other Editions of This Title:
Paperback (12/12/2006)
* Individual store prices may vary.
Description
A bold and personal book that digs below the surface of one of society's last taboos--money--and illuminates how women's emotional relationship with it affects every part of their lives

Long ago, and not entirely consciously, Liz Perle made a quiet contract with cash: she would do what it took to get it--work hard, marry right--but she didn't want to have to think about it too much. The subject of money had, since childhood, been quietly sidestepped, a shadowy factor whose private influence was impolite to discuss. This deliberate denial eventually exacted its price, however, when a sudden divorce left Perle with no home, no job, and a four-year-old with a box of toys. She realized she could no longer afford to leave her murky and fraught relationship with money unexamined.

What Perle discovered as she reassembled her life was that almost every woman she knew also subscribed to this strange and emotional code of discretion--even though it laced through their relationships with their parents, lovers, husbands, children, friends, co-workers, and communities. Women who were all too willing to tell each other about their deepest secrets or sexual assets still kept mum when it came to their financial ones.

In Money, A Memoir, Perle attempts to break this silence, adding her own story to the anecdotes and insights of psychologists, researchers, and more than 200 "ordinary" women. It turned out that when money was the topic, most women needed permission to talk. The result is an insightful, unflinching look at the once subtle and commanding influence of money on our every relationship.
About the Author
Liz Perle, who worked in book publishing as an editor and publisher for more than twenty years, recently joined the nonprofit world where she is the editor in chief of Common Sense Media, the nation's leading nonpartisan organization designed to help families make the best media choices for their children. She is also the author of "When Work Doesn't Work Anymore." Perle lives in San Francisco with her husband and two children.
Praise For Money, A Memoir: Women, Emotions, and Cash…
"One of the most powerful determinants of a woman's quality of life is her relationship with money. If she takes good care of her financial health, she lives life on her terms. If, however, she avoids taking responsibility for this important area of her life, she relinquishes her power to forces outside of herself. In Money, A Memoir, Liz Perle offers a straightforward and deeply personal account of what it takes for women to reclaim their financial and emotional freedom."--Cheryl Richardson, author of Take Time for Your Life

"If you want to understand many women's complex and contradictory attitudes about money, take out your wallet and buy Liz Perle's very personal and very honest look at the subject in Money, A Memoir." Myrna Blyth, former editor-in-chief of Ladies Home Journal and author of Spin Sisters

"A smart, funny, insightful book on woman and money. Liz Perle writes with love and enthusiasm about this essential topic."--Judith Orloff M.D., author of Positive Energy

"This deceptively powerful book is a must-read for any woman who really wants to be in control of her life. Written with humor and hard-won wisdom, I hope it inspires women to really look honestly at what at their relationship is to money. It's an examination that's long overdue."-- Arianna Huffington, editor of the Huffingtonreport.com

"Change is in the air. Someone finally has the courage to be straight about women's emotional struggles with money. Every woman who reads this touching, smart and true book will come away with more insight into one of the most important relationships in her life - the one between her and her pocketbook." -- Debbie Ford, author of The Dark Side of the Light Chasers and The Best Year of Your Life

"This is a book for any woman who feels uncomfortable with the subject of money, i.e., nearly all of us. It proves what Simone de Beauvoir wrote fifty years ago--that women will always be the second sex until we take financial responsibility for our lives. Part autobiography, part social science study, Money, A Memoir is an intelligent, reader-friendly book that couldn't be more timely."--Marilyn Yalom, author of History of the Wife and Birth of the Chess Queen
or
Not Currently Available for Direct Purchase