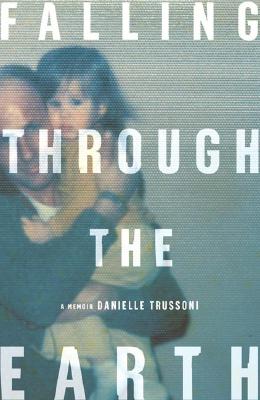 Falling Through the Earth (Hardcover)
A Memoir
Henry Holt and Co., 9780805077322, 256pp.
Publication Date: February 21, 2006
Other Editions of This Title:
Paperback (2/20/2007)
* Individual store prices may vary.
Description
A daughter's unforgettable memoir of her wild and haunted father, a man whose war never really ended

From her father, Danielle Trussoni learned rock and roll, how to avoid the cops, and never to shy away from a fight. Growing up, she was fascinated by stories of his adventures as a tunnel rat in Vietnam, where he risked his life crawling headfirst into holes to search for American POWs held underground. Ultimately, Danielle came to believe that when the man she adored drank too much, beat up strangers, or mistreated her mother, it was because the horror of those tunnels still lived inside him. Eventually her mom gave up and left, taking all the kids except one: Danielle. When everyone else walked away and washed their hands of Dan Trussoni, Danielle would not. Now she tells their story.
As Danielle trails her father through nights at Roscoe's Vogue Bar, scores of wild girlfriends, and years of bad dreams, a vivid and poignant portrait of a father-daughter relationship unlike any other emerges. Although the Trussonis are fiercely committed to each other, theirs is a love story filled with anger, stubbornness, outrageous behavior, and battle scars that never completely heal.
Beautifully told in a voice that is defiant, funny, and yet sometimes heartbreaking, Falling Through the Earth immediately joins the ranks of those classic memoirs whose characters imprint themselves indelibly into readers' lives.

Falling Through the Earth is the winner of the Michener-Copernicus Society of America Award for 2005-06. It was chosen by Marilynne Robinson and James A. McPherson. The award is given every two years by the workshop to honor the best book written by a graduate of the workshop during this time.
About the Author
Danielle Trussoni, who grew up and now lives in LaCrosse, Wisconsin, is a graduate of the University of Wisconsin. On the strength of the first twenty pages she ever wrote (which became part of this book) she was admitted to the Iowa Writers' Workshop from which she graduated in May 2002.
Praise For Falling Through the Earth: A Memoir…
"A finely tuned account of the relationship between Trussoni and her father, a man who betrays the people he loves, visiting on them torments he can't, despite his best effort, contain… The affection, respect and humor she brings to the task of revealing this complicated individual is testimony both to her creative abilities and to the generosity of her spirit." --The New York Times Book Review

"Trussoni has taken an extended trip to hell and come back with treasures from that drunken, burning, broken place. She writes of the effects of war, the 'pity of war, and the pity that war distills' without a hint of self-pity, with surprising humor, disarming candor, a hard-won wisdom and with uncannily sure-footed prose. Even if this book were not urgently important and devastatingly timely, I'd still urge you to read it for the sheer triumph of the author's gift."--Alexandra Fuller, author of Don't Let's Go to the Dogs Tonight

"Trussoni's memoir is a richly textured history of her father's war and the long term effects his service had on her and her family. With Falling Through the Earth she delivers a salient and timely reminder that a war's victims aren't limited to those in uniform nor demarcated by geography. This is an important and harrowing story."--Anthony Swofford, author of Jarhead

"Danielle Trussoni unflinchingly explores a daughter's love for her flawed father and confronts the demons that haunt them both. Falling Through the Earth is tender and tough, harrowing and triumphant."--Jeanette Walls, author of The Glass Castle

"Like the fearless father she takes after, Danielle Trussoni tunnels at her story from both ends: Through the rabbit hole of childhood, she explores a tumultuous divorce. From the trench of adulthood, she leads us through a country still poisoned by war. But Falling Through the Earth has an innermost chamber. It is a place of profound depth and beauty, where Trussoni unearths Trussoni herself."--Koren Zailckas, author of Smashed

"A superb memoir. Trussoni has composed a modern-day father-quest true-life story and by doing so she has bridged the gap between those who fought in the Vietnam War and those who grew up in the following decades. . . . A captivating triumph."--The Capital Times (Madison, WI)

"A sweet and sad and sturdily honest memoir-a triumph of the genre that's lately been under siege because of James Frey's fabrications."--Milwaukee Journal Sentinel

"A heartbreaking story of missed connections, made all the more painful by the author's refusal to indulge in self-pity. . . . This excellent memoir is much more than the sum of its parts. Free from melodrama, Trussoni's remembrance describes with painful acuity how war can come home in the most subtle ways."--People

"Trussoni can't allow her father his private bloody chamber filled with evidence of carnage. She must open it, confront it and live with what she sees. The affection, respect and humor she brings to the task of revealing this complicated individual is testimony both to her creative abilities and to the generosity of her spirit."--The New York Times Book Review

"An extremely engaging, novel-like narrative that leaves an indelible imprint on the heart and mind."--Library Journal (starred review)

"Trussoni's debut is an engaging coming-of-age memoir that has at its core a stark portrait of her war-damaged father. On her trip to Vietnam, she goes into the tunnels that it was his job to search during his stint there in the late '60s Trussoni writes of the job--the smells, the heat, the danger, the fear, the killings--as though she had lived it. A moving memoir that flows like the best fiction but that has the punch of real life."--Kirkus Reviews

"Trussoni has written a hell of a good memoir. Seamlessly combining memories of her Dad's inept parenting with his Vietnam stories (and her own from a recent trip), Trussoni vividly depicts the violence that was can do to veterans' families, but she also shows how easy it is to love a bad father. But Falling through the Earth is not merely tragic: It's also vicious, unsentimental, and often quite funny. One of the best portrayals in recent memory of what it's like to grow up in a screwed-up, working-class family."--Booklist (starred review)
or
Not Currently Available for Direct Purchase