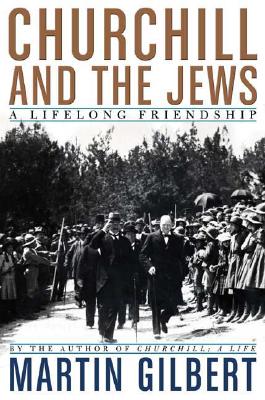 Churchill and the Jews (Hardcover)
A Lifelong Friendship
Henry Holt and Co., 9780805078800, 384pp.
Publication Date: October 16, 2007
Other Editions of This Title:
Paperback (9/2/2008)
* Individual store prices may vary.
Description
An insightful history of Churchill's lifelong commitment--both public and private--to the Jews and Zionism, and of his outspoken opposition to anti-Semitism Winston Churchill was a young man in 1894 when Captain Alfred Dreyfus, a Jewish officer in the French army, was convicted of treason and sent to Devil's Island. Despite the prevailing anti-Semitism in England as well as on the Continent, Churchill's position was clear: he supported Dreyfus, and condemned the prejudices that had led to his conviction.
Churchill's commitment to Jewish rights, to Zionism--and ultimately to the State of Israel--never wavered. In 1922, he established on the bedrock of international law the right of Jews to emigrate to Palestine. During his meeting with David Ben-Gurion in 1960, Churchill presented the Israeli prime minister with an article he had written about Moses, praising the father of the Jewish people.
Drawing on a wide range of archives and private papers, speeches, newspaper coverage, and wartime correspondence, Churchill's official biographer, Sir Martin Gilbert, explores the origins, implications, and results of Churchill's determined commitment to Jewish rights, opening a window on an underappreciated and heroic aspect of the brilliant politician's life and career.
About the Author
Sir Martin Gilbert was knighted in 1995 "for services to British history and international relations." The author of an eight-volume biography of Winston Churchill, among his other books are "Churchill: A Life, The First World War, The Second World War," and most recently "The Somme." He lives in London, England.
or
Not Currently Available for Direct Purchase