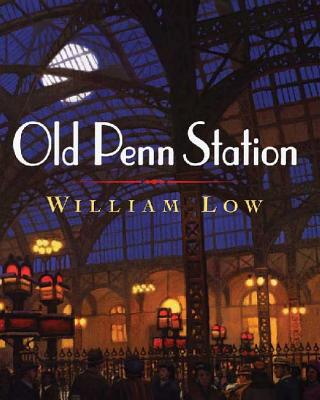 Old Penn Station (Hardcover)
Henry Holt & Company, 9780805079258, 40pp.
Publication Date: April 3, 2007
Description
A beautiful tribute to the glory of the original Pennsylvania Railroad Station
During the first half of the 20th century, the original Pennsylvania Station was one of New York City's grandest landmarks, a palace in the middle of Manhattan. William Low's glorious illustrations pay close attention to detail while still encompassing the large-scale grandeur of Penn Station.
"Old Penn Station" follows a very specific piece of New York City history, but it's not just a New York book. The author's research carefully addresses the whole history of the building, from construction to destruction, ending with an acknowledgment of its lasting legacy in terms of historical preservation. Spaces can be powerful, and "Old Penn Station" honors one particular powerful space which is sure to engender discussion about other historical buildings and monuments all across the nation.
This is a classic, beautiful book for history lovers, train lovers, and art lovers alike.
"Old Penn Station" is a 2007 New York Times Book Review Best Illustrated Book of the Year and a 2008 Bank Street - Best Children's Book of the Year.
About the Author
William Low was born and raised in New York City. He is a lover of trains and New York architecture. Mr. Low is the author and illustrator of Chinatown and a four-time Silver Medal winner at the Society of Illustrators. Currently, he teaches at the Fashion Institute of Technology in New York.
Advertisement