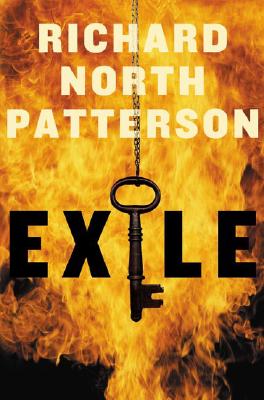 Exile (Hardcover)
Henry Holt and Co., 9780805079470, 576pp.
Publication Date: January 9, 2007
Other Editions of This Title:
Digital Audiobook (1/8/2007)
Digital Audiobook (1/8/2007)
Paperback (8/28/2007)
Paperback (8/28/2007)
Compact Disc (1/9/2007)
Compact Disc (1/9/2007)
Paperback, Spanish (3/1/2009)
Hardcover, Spanish (12/1/2007)
* Individual store prices may vary.
Description
From one of America's most compelling novelists comes the mesmerizing story of a lawyer who must defend the woman he loves against a charge of conspiring to assassinate the prime minister of Israel
David Wolfe's life is approaching an exhilarating peak: he's a successful San Francisco lawyer, he's about to get married, and he's being primed for a run for Congress. But when the phone rings and he hears the voice of Hana Arif--the Palestinian woman with whom he had a secret affair in law school--he begins a completely unexpected journey. The next day, the prime minister of Israel is assassinated by a suicide bomber while visiting San Francisco; soon, Hana herself is accused of being the mastermind behind the murder. Now David faces an agonizing choice: Will he, a Jew, represent Hana--who may well be guilty--or will he turn away the one woman he can never forget? The most challenging case of David's career requires that he delve deep into the lives of Hana Arif and her militant Palestinian husband, both of whom have always lived in exile. Ultimately, David's quest takes him to Israel and the West Bank, where, in a series of harrowing encounters, he learns that appearances are not at all what they seem. Culminating in a tense and startling trial with international ramifications, "Exile" is that rare novel that both entertains and enlightens. At once an intricate tale of betrayal and deception, a moving love story, and a fascinating journey into the lethal politics of the Middle East, this is Richard North Patterson at his most brilliant and engrossing.
About the Author
Richard North Patterson is the author of "In The Name Of Honor""," "Eclipse," "The Spire," "Exile," "The Race," "Degree Of Guilt," "Eyes Of A Child," "Silent Witness," and many other bestselling and critically acclaimed novels. Formerly a trial lawyer, he was the SEC liaison to the Watergate special prosecutor and has served on the boards of several Washington advocacy groups. He lives in Martha's Vineyard, San Francisco, and Cabo San Lucas with his wife, Dr. Nancy Clair. Visit Richard North Patterson's website at www.RichardNorthPattersonBooks.com.
Praise For Exile…
"Exile is an astonishing book, a hugely entertaining human drama that also offers remarkable insight into the lethal conflict between Israelis and Palestinians. Richard North Patterson has outdone himself—Exile is his best novel yet."—Bill Clinton "Through his artful writing, Patterson presents compelling arguments for both sides while avoiding a preachy tone — a pitfall a lesser writer easily could succumb to. Weaving a powerful love story into this vast portrait of political divisiveness is no small feat, but Patterson does it gracefully... In Exile, Patterson has redefined himself as a writer willing to take risks while seeking to understand one of the world's seemingly unsolvable problems."—USA Today "Torn from the headlines…EXILE delivers." —The New York Times Book Review
or
Not Currently Available for Direct Purchase