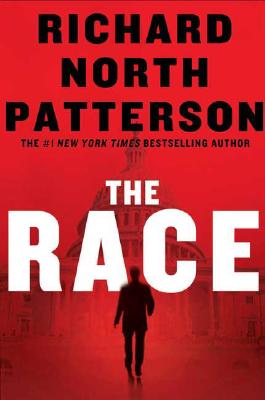 The Race (Hardcover)
Henry Holt and Co., 9780805079487, 352pp.
Publication Date: October 30, 2007
* Individual store prices may vary.
or
Not Currently Available for Direct Purchase
Description
Can an honest man become president? In this timely and provocative novel, a maverick candidate takes on his political enemies and the ruthless machinery of American politics Corey Grace--a handsome and charismatic Republican senator from Ohio--is plunged by an act of terrorism into a fierce presidential primary battle with the favorite of the party establishment and a magnetic leader of the Christian right. A decorated Gulf War Air Force pilot known for speaking his mind, Grace's reputation for voting his own conscience rather than the party line--together with his growing romance with Lexie Hart, an African-American movie star--has earned him a reputation as a maverick and an iconoclast. But Grace is still haunted by a tragic mistake buried deep in his past, and now his integrity will be put to the test in this most brutal of political contests, in which nothing in his past or present life is off-limits.
Depicting contemporary power politics at its most ruthless, The Race takes on the most incendiary issues in American culture: racism, terrorism, religious fundamentalism, gay rights, and the rise of media monopolies with their own agenda and lust for power. As the pressure of the campaign intensifies, Grace encounters betrayal, excruciating moral choices, and secrets that can destroy lives. Ultimately, the race leads to a deadlocked party convention where Grace must resolve the conflict between his romance with Lexie and his presidential ambitions--and decide just who and what he is willing to sacrifice.
About the Author
Richard North Patterson is the author of "In The Name Of Honor""," "Eclipse," "The Spire," "Exile," "The Race," "Degree Of Guilt," "Eyes Of A Child," "Silent Witness," and many other bestselling and critically acclaimed novels. Formerly a trial lawyer, he was the SEC liaison to the Watergate special prosecutor and has served on the boards of several Washington advocacy groups. He lives in Martha's Vineyard, San Francisco, and Cabo San Lucas with his wife, Dr. Nancy Clair.
Praise For The Race…
"An electrifying page-turner."—Seattle Post-Intelligencer
"Absorbing and suspenseful."—
Publishers Weekly
"Patterson has redefined himself as a writer wililng to take risks."—
USA TODAY
"Required reading."—
New York Post
"With verve, intelligence, passion and humanity, Patterson tells an important story—and one that may find a place with Advise and Consent and Seven Days in May on the shelf of honored political thrillers."—Richmond Times-Dispatch
"Absorbing…timely…a gripping read."—Booklist
"Will get your blood boiling…"—Grand Rapid Press
"A timely, fast-paced political yarn....Highly recommended." —Library Journal (starred review)
"A slick new entertainment…Frank Capra idealism meets Karl Rove reality."—Entertainment Weekly
Advertisement