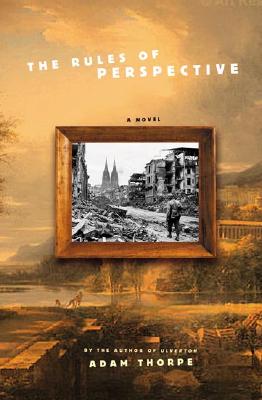 The Rules of Perspective (Hardcover)
Henry Holt and Co., 9780805080421, 352pp.
Publication Date: March 7, 2006
* Individual store prices may vary.
or
Not Currently Available for Direct Purchase
Description
A story of beauty, hope, and love in the face of war
On the morning of April 3, 1945, a phosphorous shell from the advancing American army tears through the roof of the Kaiser Wilhelm Museum in the historic town of Lohenfelde.
Huddled in the museum's vaults to escape the artillery bombardment, are Heinrich Hoffer, the museum's hapless acting director, and three of his colleagues. These vaults become the stage for an intense psychological drama of secret histories and shared terror, as the four Germans prepare themselves for their fate.
Aboveground, picking through the rubble, an American soldier, Corporal Neal Parry, longs to be back in West Virginia studying art--not dodging sniper's bullets in yet another hostile city. When he finds a small eighteenth-century oil titled Landscape with Ruins in what remains of the museum's vaults, Parry is immediately reconnected with a lost world of beauty and order: the province of art. As the two narratives interweave, the painting's provenance reveals the hidden story of Herr Hoffer, his promiscuos wife, and his three museum associates--and in doing so uncovers other darker mysteries.
Through his beautifully drawn characters, Adam Thorpe allows us to see, as they begin to see, the possibilities of art and love: perspective in the face of war.
About the Author
Adam Thorpe was born in Paris in 1956. His first novel, "Ulverton, " was

published in 1992. He has written four other novels--most recently, "No Telling"--

a collection of stories, and four books of poetry. He lives in France with his wife

and three children.
Praise For The Rules of Perspective…
"Excellent. The dialogue is shot through with humour . . . Thorpe is a remarkably accomplished writer, and in The Rules of Perspective he puts on a powerful turn." --The Sunday Times
Advertisement