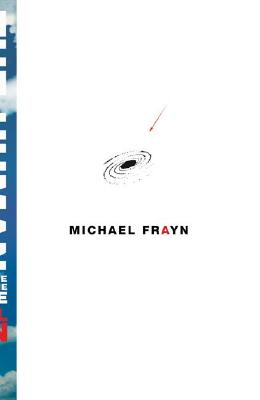 The Human Touch
Our Part in the Creation of a Universe
Hardcover

* Individual store prices may vary.
Other Editions of This Title:
Paperback (1/22/2008)
Description
What do we really know? What are we in relation to the world around us? Here, the acclaimed playwright and novelist takes on the great questions of his career--and of our lives
Humankind, scientists agree, is an insignificant speck in the impersonal vastness of the universe. But what would that universe be like if we were not here to say something about it? Would there be numbers if there were no one to count them? Would the universe even be vast, without the fact of our smallness to give it scale?
With wit, charm, and brilliance, this epic work of philosophy sets out to make sense of our place in the scheme of things. Our contact with the world around us, Michael Frayn shows, is always fleeting and indeterminate, yet we have nevertheless had to fashion a comprehensible universe in which action is possible. But how do we distinguish our subjective experience from what is objectively true and knowable? Surveying the spectrum of philosophical concerns from the existence of space and time to relativity and language, Frayn attempts to resolve what he calls "the oldest mystery": the world is what we make of it. In which case, though, what are we? All of Frayn's novels and plays have grappled with these essential questions; in this book he confronts them head-on.
Metropolitan Books, 9780805081480, 512pp.
Publication Date: February 6, 2007
About the Author
Michael Frayn is the author of ten novels, including the best-selling "Headlong," which was a "New York Times" Editor's Choice selection and a Booker Prize finalist, and "Spies," which received the Whitbread Fiction Award. Michael Frayn is also the author of "My Father's Fortune: A Life," "The Human Touch: Our Part in the Creation of a Universe," "Democracy: A Play," "A Landing on the Sun: A Novel," "The Copenhagen Papers: An Intrigue" and "The Trick of It: A Novel." He has also written fifteen plays, among them "Noises Off" and "Copenhagen," which won three Tony Awards in 1999. He lives just south of London.
or
Not Currently Available for Direct Purchase