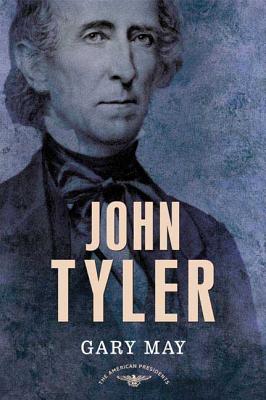 John Tyler
The American Presidents Series: The 10th President, 1841-1845
Hardcover

* Individual store prices may vary.
Description
The first "accidental president," whose secret maneuverings brought Texas into the Union and set secession in motion
When William Henry Harrison died in April 1841, just one month after his inauguration, Vice President John Tyler assumed the presidency. It was a controversial move by this Southern gentleman, who had been placed on the fractious Whig ticket with the hero of Tippecanoe in order to sweep Andrew Jackson's Democrats, and their imperial tendencies, out of the White House.
Soon Tyler was beset by the Whigs' competing factions. He vetoed the charter for a new Bank of the United States, which he deemed unconstitutional, and was expelled from his own party. In foreign policy, as well, Tyler marched to his own drummer. He engaged secret agents to help resolve a border dispute with Britain and negotiated the annexation of Texas without the Senate's approval. The resulting sectional divisions roiled the country.
Gary May, a historian known for his dramatic accounts of secret government, sheds new light on Tyler's controversial presidency, which saw him set aside his dedication to the Constitution to gain his two great ambitions: Texas and a place in history.
Times Books, 9780805082388, 208pp.
Publication Date: December 9, 2008
About the Author
Gary May is a professor of history at the University of Delaware. The author of three books, including the critically acclaimed The Informant: The FBI, the Ku Klux Klan, and the Murder of Viola Liuzzo, he lives in Newark, Delaware.
Arthur M. Schlesinger, Jr.
, (1917-2007) was the preeminent political historian of our time. For more than half a century, he was a cornerstone figure in the intellectual life of the nation and a fixture on the political scene. He won two Pulitzer prizes for
The Age of Jackson
(1946) and
A Thousand Days
(1966), and in 1988 received the National Humanities Medal. He published the first volume of his autobiography,
A Life in the Twentieth Century
, in 2000.
Sean Wilentz
, a professor of history at Princeton University, is the author or editor of several books, including
Chants Democratic
and
The Rise of American Democracy
. He has also written for
The New York Times
, the
Los Angeles Times
,
The New Republic
, and other publications. He lives in Princeton, New Jersey.