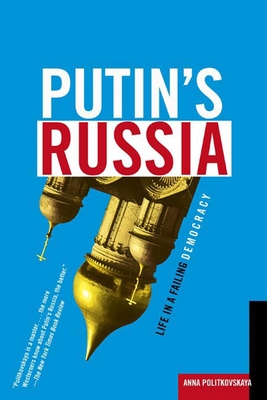 Putin's Russia (Paperback)
Life in a Failing Democracy
Holt Paperbacks, 9780805082500, 288pp.
Publication Date: January 9, 2007
* Individual store prices may vary.
Description
A searing portrait of a country in disarray, and of the man at its helm, from "the bravest of journalists" (The New York Times)
Hailed as "a lone voice crying out in a moral wilderness" (New Statesman), Anna Politkovskaya made her name with her fearless reporting on the war in Chechnya. Now she turns her steely gaze on the multiple threats to Russian stability, among them President Putin himself.
Putin's Russia depicts a far-reaching state of decay. Politkovskaya describes an army in which soldiers die from malnutrition, parents must pay bribes to recover their dead sons' bodies, and conscripts are even hired out as slaves. She exposes rampant corruption in business, government, and the judiciary, where everything from store permits to bus routes to court appointments is for sale. And she offers a scathing condemnation of the ongoing war in Chechnya, where kidnappings, extrajudicial killings, rape, and torture are begetting terrorism rather than fighting it.
Sounding an urgent alarm, Putin's Russia is both a gripping portrayal of a country in crisis and the testament of a great and intrepid reporter.
About the Author
A special correspondent for Novaya gazeta, Anna Politkovskaya has been honored by Amnesty International and Index on Censorship. In 2000 she received Russia's prestigious Golden Pen Award for her coverage of the war in Chechnya, and in 2005 she was awarded the Civil Courage Prize.