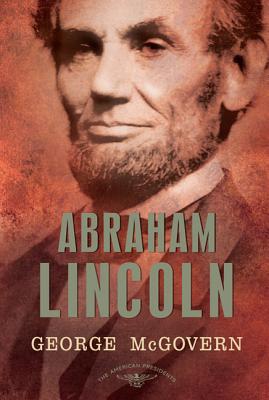 Abraham Lincoln (Hardcover)
The 16th President, 1861-1865 (American Presidents (Times))
Times Books, 9780805083453, 184pp.
Publication Date: December 23, 2008
Description
America's greatest president, who rose to power in the country's greatest hour of need and whose vision saw the United States through the Civil War
Abraham Lincoln towers above the others who have held the office of president--the icon of greatness, the pillar of strength whose words bound up the nation's wounds. His presidency is the hinge on which American history pivots, the time when the young republic collapsed of its own contradictions and a new birth of freedom, sanctified by blood, created the United States we know today. His story has been told many times, but never by a man who himself sought the office of president and contemplated the awesome responsibilities that come with it.
George S. McGovern--a Midwesterner, former U.S. senator, presidential candidate, veteran, and historian by training--offers his unique insight into our sixteenth president. He shows how Lincoln sometimes went astray, particularly in his restrictions on civil liberties, but also how he adjusted his sights and transformed the Civil War from a political dispute to a moral crusade. McGovern's account reminds us why we hold Lincoln in such esteem and why he remains the standard by which all of his successors are measured.
About the Author
George S. McGovern represented South Dakota in the United States Senate from 1963 to 1981 and was the Democratic nominee for president in 1972. He was a decorated bomber pilot in World War II, after which he earned his Ph.D. in American history and government at Northwestern University. He was also a recipient of the Presidential Medal of Freedom.
Praise For Abraham Lincoln: The 16th President, 1861-1865 (American Presidents (Times))…
"A startlingly original and deeply thoughtful analysis of Abraham Lincoln. If you are looking to read just one book on Lincoln, this landmark gem is the one!"--Douglas Brinkley
"A dramatically engaging and intellectually stimulating rendering of the life of our greatest president."--Thomas J. Knock, Southern Methodist University
"McGovern's Lincoln is a finely wrought gem. In this small volume McGovern captures Lincoln's character and leadership strength better than many weighty tomes. It is a worthy addition to the brilliant American Presidents Series."--Doris Kearns Goodwin
"Short and sweet… a well-timed entry in Times Books' presidents series."—Boston Sunday Globe
"Abraham Lincoln is an entry in the highly regarded American Presidents series… A fine read for those who want to know about Lincoln but may not have the time for the more in-depth biographies."—Bookpage
"Compact and commanding… With considerable skill and insight, McGovern… crafts a biography snappy, clear and comprehensive enough to please general readers, students and scholars alike… he nails the essential strengths, flaws, failures and achievements of America's most revered leader… McGovern's overall depiction is one of a complex, tolerant and extraordinary man who simultaneously preserved the Union and transformed the nation."—Kirkus Reviews
"McGovern finds an inspiring lesson in what a man can do with his life. McGovern's Lincoln is a smart, ambitious striver who overcame humble origins, repeated setbacks and spells of depression… when McGovern's lucid homage concludes, 'We wish our leaders could be more like Lincoln; we wish we all could be,' readers are likely to agree."—Publishers Weekly
"In this compact but convincing portrait, [McGovern] assesses Lincoln's greatness in terms of his ability to use his humble origins… faith in American democracy, gifts of language, and personal self-confidence… The biography warrants reading to catch the sense of Lincoln's greatness, both for his own day and ours."—Library Journal
"[A] fine préscis… [McGovern] clearly enunciates the great changes that Lincoln and the war began to effect."— Booklist
Advertisement