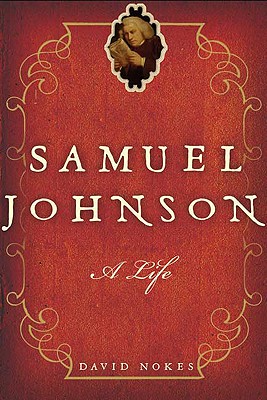 Samuel Johnson: A Life (Hardcover)
A Life
Henry Holt and Co., 9780805086515, 448pp.
Publication Date: October 27, 2009
* Individual store prices may vary.
or
Not Currently Available for Direct Purchase
Description
A modern biography of Samuel Johnson that will serve as the definitive work on the legendary British man of letters
In this groundbreaking portrait of Samuel Johnson, David Nokes positions the great thinker in his rightful place as an active force in the Enlightenment, not a mere recorder or performer, and demonstrates how his interaction with life impacted his work. This is the story of how Johnson struggled to define the English language, why he embarked upon such foolhardiness, and where he found the courage to do so. Moving beyond James Boswell's seminal narrative about the life of the preeminent eighteenth-century novelist, literary critic, biographer, editor, essayist, and lexicographer, this biography addresses his life and action through the hitherto unexplored perspectives of such major players as Johnson's wife, Tetty; Hester Thrale, in whose household he resided for seventeen years while working on his annotated Shakespeare; and Frances Barber, the black manservant who in many ways was like a son to Johnson. An in-depth interrogation of the primary sources, particularly the letters, offer surprising insight into Johnson's formative experiences. At last, here's a reading of the great man that will reveal the rightful glory of an enduring work and an incomparable scholar.
About the Author
David Nokes is the author of a biography of Jane Austen published in 1997. A professor of English literature at King's College, London, Nokes also teaches creative writing at the university. He has previously written a novel and a television drama and adapted classics for the screen. His reviews appear often in "The Times Literary Supplement."
Praise For Samuel Johnson: A Life…
"As a critic of Shakespeare, Johnson stressed the empirical persuasiveness of the dramatist's portrayal of human nature. In that spirit, the reader learns to judge fresh biographers of Johnson himself for their skill in limning the great critic's personality and character. By that standard "Samuel Johnson," a workmanlike book by the British scholar David Nokes, joins itself to an admirable sequence that includes studies by Robert DeMaria, Walter Jackson Bate, Lawrence Lipking and Peter Martin. Each of these brought a particular warmth and individual insight to the reception of Johnson, and Nokes complements them by his sense of the critic as a Londoner, almost the archetypal citizen of that endless city. . . . Nokes is particularly moving and informative on Johnson's relation to his Jamaican manservant, Frank Barber, a freedman who essentially became Johnson's son, though without formal adoption. . . . I myself qualify as a common reader of Johnson, not a Johnsonian scholar, and Nokes is now part of a select company to whom I am indebted."—Harold Bloom, New York Times Book Review
"David Nokes has a firm understanding of what goes toward the making of a literary life, and his biography of Johnson . . . is not merely a crisp rendition of the known facts, but a book that shows the man in some new interpretative light."—Andrew O'Hagan, The New York Review of Books
"David Nokes, a prominent scholar of 18th-century English literature, takes a fresh look at Samuel Johnson, the man known as the creator of the dictionary. In doing so, Nokes shows a very human side of Johnson, and the perspective of his times. . . . Nokes has written an excellent biography that shows Johnson's human side and his struggles."—Mary Foster, The Associated Press
"David Nokes has a firm understanding of what goes toward the making of a literary life, and his biography of Johnson . . . is not merely a crisp rendition of the known facts, but a book that shows the man in some new interpretative light."—Andrew O'Hagan, The New York Review of Books
"For the moment, Johnson's mirror still reflects us in a hundred ways, down to his naughty preference for reviewers who "write chiefly from their own minds" over notices by "duller men" who "are glad to read the books through." Dully, I have done so, and can recommend Nokes. He is a sharp-eyed, close-focused, light-footed chronicler; he moves fast, writes succinctly, quotes richly, speculates rarely and knits the sources into a swift, lively narrative."—Boyd Tonkin, The Independent (UK)
"[A] scholarly and richly documented study."—John Carey, The Sunday Times (UK)
Advertisement