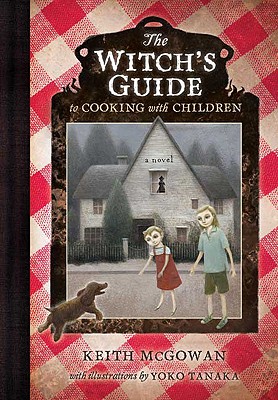 The Witch's Guide to Cooking with Children (Hardcover)
Henry Holt & Company, 9780805086683, 180pp.
Publication Date: September 1, 2009
* Individual store prices may vary.
or
Not Currently Available for Direct Purchase
Autumn 2009 Kids' Indie Next List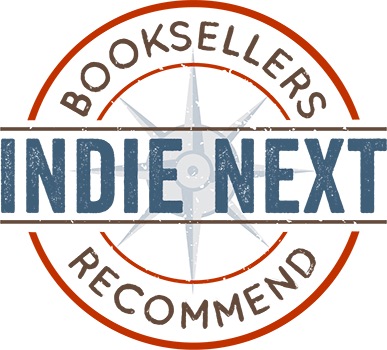 "The Witch's Guide to Cooking With Children is a wonderful remake of the tale of Hansel and Gretel. Sol and Connie move to a new neighborhood and quickly discover that there is more to neighbor Fay Holaderry than meets the eye. It's up to them to figure out whether they can outwit Fay at her own game."
— Judith Lafitte, Octavia Books, LLC, New Orleans, LA
View the List
Description
When Sol and Connie Blink move to Grand Creek, one of the first people to welcome them is an odd older woman, Fay Holaderry, and her friendly dog, Swift, who carries a very strange bone in his mouth. Sol knows a lot more than the average eleven-year-old, so when he identifies the bone as human, he and Connie begin to wonder if their new neighbor is up to no good.
In a spine-tingling adventure that makes them think twice about who they can trust, Sol and Connie discover that solving mysteries can be a dangerous game even for skilled junior sleuths.
About the Author
KEITH MCGOWAN has worked most of his life as an educator. He helped run an elementary after school program and day camp, taught mathematics and science, volunteered for a year as a teacher in Haiti, and tutored students who were unable to attend school full time. An avid traveler, Keith began writing "The Witch's Guide to Cooking with Children," in Himachal Pradesh, India, staring at the Himalayan mountains, and continued working on it in Boston, New Orleans, and Chicago, and Vienna, Austria, where he now lives with his wife. "The Witch's Guide to Cooking with Children" is his first novel for children.

YOKO TANAKA is the illustrator of several books, including "Sparrow Girl." She lives in Thailand.
Praise For The Witch's Guide to Cooking with Children…
"Fans of Lemony Snicket's best-selling A Series of Unfortunate Events should love Keith McGowan's beguiling debut, a modern version of the Grimm Brothers' chilling tale of Hansel and Gretel." —USA Today
"A semisweet literary treat for the kiddies . . .  Keith McGowan's re-telling of Hansel and Gretel's misadventures, "The Witch's Guide to Cooking with Children," retains the disturbing vibe of the original, but spices it up with some seriously cerebral humor that will delight and challenge the inquisitive youngster." —The New Yorker, "Book Bench" section
"Oooooh. That witch from Hansel and Gretel is back and she very well may be living right…next…door. In a conspiracy of lunacy, a whole town seems to be in cahoots with chaos to get those two little urchins to succumb to being the entree on the witch's table. This updated book is still deliciously naughty."—Kiwi magazine
"McGowan makes a strong debut. . . Shades of Roald Dahl and Lemony Snicket hover over McGowan's tale, but up-to-date touches . . . make it especially accessible and appealing for thrill-seeking readers." —Publishers Weekly
"Evoking Roald Dahl's The Witches, McGowan's edgy debut novel incorporates magic, clever references to the original tale, a cast of diverse characters, and Snicket-esque narration. The witch's interspersed journal entries, including the opening chapter, 'How to Cook and Eat Children: A Cautionary Tale by the Witch Fay Holaderry,' breezily, and ominously, set the book's dark tone. Periodic shadowy illustrations add unsettling eeriness to this open-ended story that will likely draw fans of shivery, suspenseful mysteries."—Booklist
"Readers know what's in store for Sol and Connie right from the riveting opening line. . . . Tanaka's occasional full-page views of grim, heavy-lidded figures add a suitably gothic tone. Yum." —Kirkus Reviews
"McGowan's modern retelling of the Hansel and Gretel plot is nuanced, fascinating, and gratifyingly dark without being graphic or horrific." —The Bulletin of the Center for Children's Books
"A modernized version of Hansel and Gretel . . . Highly stylized illustrations  . . . enhance the story."—
School Library Journal
Advertisement