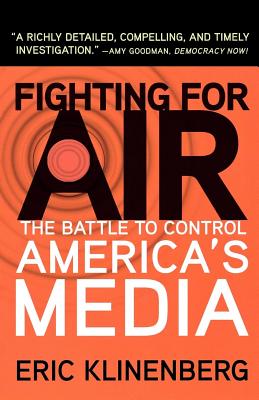 Fighting for Air: The Battle to Control America's Media (Paperback)
The Battle to Control America's Media
Henry Holt & Company, 9780805087291, 351pp.
Publication Date: September 5, 2000
Description
An "admirably researched and lucidly written" investigation of the corporate takeover of the media and what it means for Americans that "should serve as a wake-up call" (Daniel Schorr, NPR)
For the residents of Minot, North Dakota, Clear Channel Communications is synonymous with disaster. When a train derailment sent a cloud of poisonous gas drifting toward the small town, Minot's fire and rescue departments attempted to use local radio to warn residents of the approaching threat. But in the age of canned programming, there was no one at the six local non-religious commercial stations, all owned by Clear Channel, to take the call. The result for the people of Minot: one death and more than a thousand injuries.
Opening with the story of the Minot tragedy, "Fighting for Air "takes us into the world of preprogrammed radio shows, empty television news stations, and copycat newspapers to show how expanding conglomerate ownership of all media has harmed American political and cultural life and how malign neglect by the federal government allowed it to happen. In a call for action, "Fighting for Air "also reveals a rising generation of activists and citizen journalists who are insisting on the local coverage we need and deserve.
About the Author
Eric Klinenberg is an associate professor of sociology at New York University. Author of the acclaimed Heat Wave: A Social Autopsy of Disaster in Chicago and the recipient of numerous awards and fellowships, Klinenberg has also written for The New York Times Magazine, Rolling Stone, The Nation, and Slate.
Advertisement