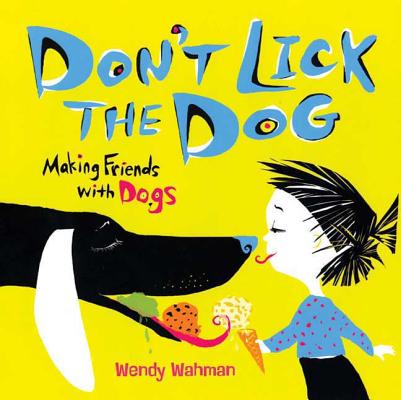 Don't Lick the Dog (Hardcover)
Making Friends with Dogs
Henry Holt & Company, 9780805087338, 32pp.
Publication Date: April 27, 2009
Description
Meeting a new dog is exciting, but it can also be scary. This humorous how-to manual shows kids the best ways to interact with unfamiliar dogs, providing helpful tips about all sorts of dog behavior. Children often don't understand what dogs' actions mean and can misinterpret a threatening signal for a friendly one and vice versa. Kids and parents will return to Wendy Wahman's playful illustrations again and again for useful reminders: Slow Down. Stay very still. And remember, don't lick the dog
About the Author
WENDY WAHMAN lives in Washington State with big poodles, old cats, and a husband named Joe. She's won many awards for illustration, but her greatest joy is loving the two-, three-, and four-legged animals she has known. Don't Lick the Dog is her first children's book.
Praise For Don't Lick the Dog: Making Friends with Dogs…
Praise for Don't Lick the Dog:
"I'm passionate about helping children (and their parents) understand how best to safely interact with dogs, and this book perfectly encapsulates my philosophies on the matter in a really fun and engaging way."—Victoria Stilwell, host of It's Me or the Dog
"In this vividly illustrated and smartly written tutorial, Wahman runs through a set of rhyming tips for any child encountering a potential four-legged friend… No matter the mood, the illustrations strike a perfect balance, using a spiky style reminiscent of papercraft atop bright, single-color backgrounds… Gentle self-defense suggestions close this unique offering."—Booklist
"Eye-popping colors and exaggerated shapes with sharp edges are the defining characteristics of Wahman's distinctive illustrations for this how-to on meeting new canine friends."—Kirkus Reviews
"This colorful picture book provides humorous information on how to make friends and interact with dogs."—
School Library Journal
Advertisement