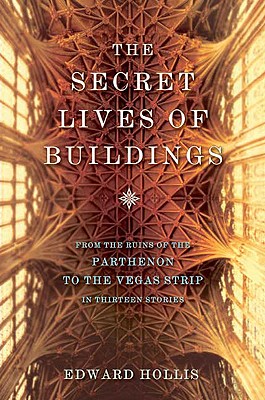 The Secret Lives of Buildings (Hardcover)
From the Ruins of the Parthenon to the Vegas Strip in Thirteen Stories
Metropolitan Books, 9780805087857, 352pp.
Publication Date: November 10, 2009
Other Editions of This Title:
Paperback (10/26/2010)
* Individual store prices may vary.
Description
A strikingly original, beautifully narrated history of Western architecture and the cultural transformations that it represents Concrete, marble, steel, brick: little else made by human hands seems as stable, as immutable, as a building. Yet the life of any structure is neither fixed nor timeless. Outliving their original contexts and purposes, buildings are forced to adapt to each succeeding age. To survive, they must become shape-shifters. In an inspired refashioning of architectural history, Edward Hollis recounts more than a dozen stories of such metamorphosis, highlighting the way in which even the most familiar structures all change over time into "something rich and strange." The Parthenon, that epitome of a ruined temple, was for centuries a working church and then a mosque; the cathedral of Notre Dame was "restored" to a design that none of its original makers would have recognized. Remains of the Berlin Wall, meanwhile, which was once gleefully smashed and bulldozed, are now treated as precious relics. Altered layer by layer with each generation, buildings become eloquent chroniclers of the civilizations they've witnessed. Their stories, as beguiling and captivating as folktales, span the gulf of history.
About the Author
Edward Hollis is an architect and designer who teaches at the Edinburgh College of Art. Trained at Cambridge and Edinburgh universities, he worked for five years in the United Kingdom as a practicing architect, specializing in alterations to historic buildings. This is his first book.
Praise For The Secret Lives of Buildings: From the Ruins of the Parthenon to the Vegas Strip in Thirteen Stories…
"Scintillating… Every so often, works on the building art capture the public imagination. Now Tracy Kidder and Witold Rybczynski are joined by Edward Hollis, whose new book, The Secret Lives of Buildings, offers an advanced seminar for graduates of Rybczynski's introductory courses… Provides the ground for a reinvigorated public discourse on the role of architecture in contemporary society… Worthy of wide consideration."
— Martin Filler, The New York Review of Books "What a happy tingle of discovery to come across a book that differs sharply from all the others in its field!… Hollis thinks with such originality and writes with such flair that he is a pleasure to read."
—Stanley Abercrombie, The American Scholar "A fantasia from the real and the imagined… An unusual sort of speculative history, almost a work of experimental fiction. The buildings, which are its nominal subjects, are only MacGuffins on which Hollis hangs a series of short stories on the themes of love, loss and time."
— Ian Volner, Time Out New York "Hollis brings together an iconoclastic attitude and a lively writing style to create a kind of counter-history of architecture, one that starts where the original designers left off and narrates the subsequent biography of the 'wonderful and chimeric monsters' that buildings are."
— Kirk Savage, The Washington Post "Hollis exposes the surprisingly motley histories of some of the world's great landmarks… The chapter on the Parthenon actually brought me to tears."
— Jenna Russell, The Boston Globe "Delightful... A beautifully wrought book... Here are wondrous stories writ in stone, and Edward Hollis has written about them very well indeed."
— Jonathan Glancey, The Guardian (UK)
 
"An accessible and ambitious exploration of the nature and meanings of architecture… Hollis has the gift of making these buildings seem real and alive."
— Simon Bradley, The Sunday Times (UK) "There is something Sebaldian about The Secret Lives of Buildings: a digressive pleasure in the sheer strangeness of architecture and the mortal intrigues by which it was wrought… Hollis is particularly good on the history of architectural reconstruction."
— Brian Dillon, The Independent (UK) "Engaging and erudite... Hollis is magical on the layers of myth and history in the classical world."
— Edwin Heathcote, Financial Times (UK) "Tremendous... It's unusual for a nonfiction book to match a neat conceit with elegant execution, but Hollis has achieved it. The stories are actually stories, not mere scrolls of fact. It helps that he has a beautifully wry tone... Hollis experiments with structure, chronology, leitmotifs and repetitions, and makes his book a rare thing: nonfiction you can reread."
— Stuart Kelly, Scotland on Sunday

"A fascinating tale, a fairytale journey that shifts seamlessly between edification and revelation… Quite unlike any other recent book on architecture and a worthy nominee for the Guardian's First Book Award."
— Mark Cousins, Building Design (UK) "A new and entertaining view of the context in which historic structures have existed… Recommended to readers interested in architecture, the ideas of space and place, and intellectually stimulating historical tales."
— Valerie Nye, Library Journal "Hollis moves gracefully through both buildings and historical periods with an impressive command of detail and a sensitivity to the people involved.… A strong, satisfying exploration of the history, beauty, and wonder of Western architecture."
—Kirkus Reviews "Not confined to world-famous monuments, Hollis's attractive approach attends to vernacular structures as well... He writes history eclectically, informatively, and entertainingly."
—Booklist
"Any architecture or history buff would be pleased to find The Secret Lives of Buildings under the tree... Iconic structures like the Parthenon, the Berlin Wall and even the Vegas Strip have led more storied lives than we realize. Hollis shares these stories with a fairy-tale charm."—BookPage "Edward Hollis rewrites architectural history in this beautiful and unsettling study of how the masterpieces of Western architecture have changed over time. Temples become mosques; monuments become ruins; deserts become cities, and deserts again. After reading this book, no building will seem quite the same."
—Christopher Woodward, author of In Ruins: A Journey Through History, Art, and Literature
or
Not Currently Available for Direct Purchase