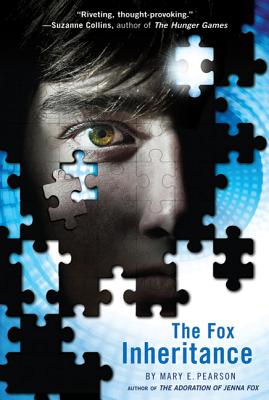 The Fox Inheritance (Hardcover)
Henry Holt & Company, 9780805088298, 294pp.
Publication Date: August 30, 2011
Description
Once there were three. Three friends who loved each other Jenna, Locke, and Kara. And after a terrible accident destroyed their bodies, their three minds were kept alive, spinning in a digital netherworld. Even in that disembodied nightmare, they were still together. At least at first. When Jenna disappeared, Locke and Kara had to go on without her. Decades passed, and then centuries.
Two-hundred-and-sixty years later, they have been released at last. Given new, perfect bodies, Locke and Kara awaken to a world they know nothing about, where everyone they once knew and loved is long dead.
Everyone except Jenna Fox.
About the Author
Mary E. Pearson is the author of bestselling, award-winning novels for teens. The Miles Between was named a Kirkus Best Book of the Year, and The Adoration of Jenna Fox was listed as a Bank Street Best Children's Book of the Year, an IRA Young Adult Choice, NYPL Stuff for the Teen Age, and a School Library Journal Best Book of the Year. She is also the author of A Room on Lorelei Street, David v. God, and Scribbler of Dreams. Pearson studied at Long Beach State University and San Diego State University. She writes full-time from her home in Carlsbad, California, where she lives with her husband and two dogs.
Praise For The Fox Inheritance…
"This is a mesmerizing story that will be greeted enthusiastically by Jenna Fox fans." --VOYA "The ethical debates around whether science should be limited by conscience and not just ability are well integrated into a story that is equally strong as an exploration of home, identity, and the meaning of survival." --BCCB
"A gripping story that begs the question: Do you really know what lies at the genesis of your friend's biology, psyche or even their heart?" –Shelf Awareness

"…the story is gripping, urgent, and highly appealing…" --School Library Journal

"...it is through his [Locke's] viewpoint that we experience the confusing futuristic world, the thrilling suspense of the chase, the charged emotional reunion of the friends, and the admirably complex playing out of the issues of trust, ethics, and betrayal." --Horn Book Magazine
 "A dazzling blend of science fiction, mystery, and teen friendship drama…" --
Publishers Weekly,
starred review "...the book's timely and haunting questions will leave thoughtful readers with much to ponder." --
Kirkus Reviews
 "In this futuristic follow-up, Pearson pries open the most haunting element of Jenna Fox's world:  disembodied minds trapped in computers. Questions of human identity and nightmarish medical technology drive this riveting, thought-provoking sequel."
—Suzanne Collins, author of The Hunger Games
Advertisement