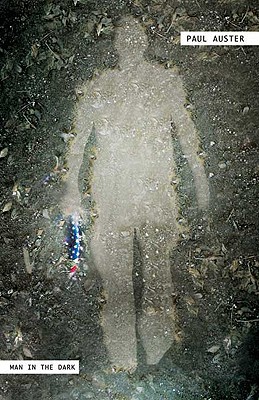 Man in the Dark (Hardcover)
Henry Holt and Co., 9780805088397, 192pp.
Publication Date: August 19, 2008
Other Editions of This Title:
Paperback (4/28/2009)
(8/19/2008)
Hardcover, Large Print, Large Print (10/1/2008)
Paperback (1/1/2011)
* Individual store prices may vary.
September 2008 Indie Next List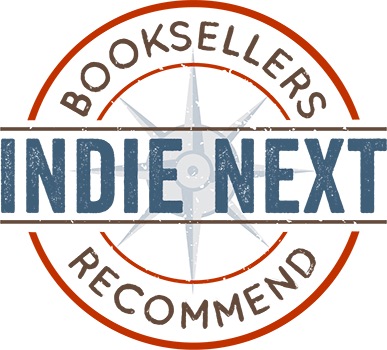 "The alternative histories swirling about in a writer's head (and the reasons why these particular histories were conjured) take on a life of their own in this absorbing, gripping story. A haunting novel that will not disappoint."
— K.M.Allman, The Elliott Bay Book Company, Seattle, WA
View the List
Description
A new novel with a dark political twist from "one of America's greats."*
Man in the Dark is Paul Auster's brilliant, devastating novel about the many realities we inhabit as wars flame all around us.
Seventy-two-year-old August Brill is recovering from a car accident in his daughter's house in Vermont. When sleep refuses to come, he lies in bed and tells himself stories, struggling to push back thoughts about things he would prefer to forget—his wife's recent death and the horrific murder of his granddaughter's boyfriend, Titus. The retired book critic imagines a parallel world in which America is not at war with Iraq but with itself. In this other America the twin towers did not fall and the 2000 election results led to secession, as state after state pulled away from the union and a bloody civil war ensued. As the night progresses, Brill's story grows increasingly intense, and what he is so desperately trying to avoid insists on being told. Joined in the early hours by his granddaughter, he gradually opens up to her and recounts the story of his marriage. After she falls asleep, he at last finds the courage to revisit the trauma of Titus's death.
Passionate and shocking, Man in the Dark is a novel of our moment, a book that forces us to confront the blackness of night even as it celebrates the existence of ordinary joys in a world capable of the most grotesque violence.
*Time Out (Chicago)
About the Author
Paul Auster is the bestselling author of "Travels in the Scriptorium," "The Brooklyn Follies," and "Oracle Night." "I Thought My Father Was God," the NPR National Story Project anthology, which he edited, was also a national bestseller. His work has been translated into thirty languages. He lives in Brooklyn, New York.
Praise For Man in the Dark…
"Probably Auster's best novel."—Kirkus, starred review
"Astute and mesmerizing."—Booklist, starred review
"This best-selling author with a cult following of literati finally offers one to please both fan bases."—Library Journal, starred review
"This is perhaps Auster's best book. But maybe that's an unfair description. Man In The Dark is so unlike anything Auster has ever written that it doesn't make sense to compare it with his earlier work. Sure, you can recognize the author of 'Oracle Night' and 'Brooklyn Follies.' But it's as if that gentle mind has been joined by the ghost of Kurt Vonnegut, the adamant pacifist, author of 'Slaughterhouse Five' and creator of Billy Pilgrim, a prisoner of war who became 'unstuck in time.' Here we have multiple worlds and three generations, also unstuck in time. But like Vonnegut's classic anti-war novel, Auster's book leaves one with a depth of feeling much larger than might be expected from such a small and concise work of art."—Stephen Elliott, San Francisco Chronicle
"In one thread, an ailing 72-year-old named Brill convalesces in Vermont; in the parallel and more eventful thread, a man named Brick wakes up in a dangerous dream—America currently in the middle of a 21st-century civil war. Both plots are propulsive. . . . [Auster is] a master of voice, an avuncular confidence man who can spin dark stories out of air."—Entertainment Weekly
"[Auster's] magic has never flourished more fully than it does in Man In The Dark. . . . The novel delivers intense reading pleasure from start to finish."—Chauncey Mabe, Orlando Sentinel
"Vivid and arresting. . . . a novel that manages, admirably, to be both apocalyptic and tender. . . . The universe conceived by Auster is a world worth entering. And all that Brill struggles to forget in the pages of Man In The Dark translates into a book that deserves to be well remembered."—St. Louis Post-Dispatch
"Auster is after something entirely different, in this haunting and beautifully crafted work, than speculative fiction. . . . This superb small novel isn't, despite initial impressions, about war or politics at all. It is about, in the face of guilt and horror, choosing whether to die and how, if that is the choice, to live. It is, at heart, about the stratagems that we, but in particular our best novelists, devise as a means of keeping us going in the face of the 'pitiless dark' that will swallow us all."—Popmatters.com
"Man In The Dark . . . crashes onto shore with a great burst. It suddenly adds up, and what it adds up to can leave you sleepless."—The Buffalo News
"[A] fascinating new novel. . . . As Auster reminds us, often the worst wars are those fought in one's own mind."—MSNBC.com
"Paul Auster's twisty Man In The Dark concerns an alternate universe where two planes never toppled the World Trade Center. But Bush is still president, and a civil war rages in America. . . . Takes us closer to understanding the emotional wreckage [of 9/11]."—GQ
"The real magician here is Auster. Our new century so far has been as bleak and troubled as Brill's last years. This little dream of a novel invests it with something newly precious. Hope riffles the pages of this beautiful, heartbreaking book."—Paste
"No writer is working harder than Auster to give America an existential literature to call its own, and Brill has a ruminative and slightly despairing mood that recalls Camus' antiheros. Yet Man In The Dark isn't a headlong leap into emptiness . . . Auster treats the theme of isolation straightforwardly, studying the emotional costs of war through Brill's own vivid memories and his family's own recent heartbreak. In the process, he arrives at the provocative notion that war stories and love stories aren't as different as we might like to think."—Washington City Paper
or
Not Currently Available for Direct Purchase