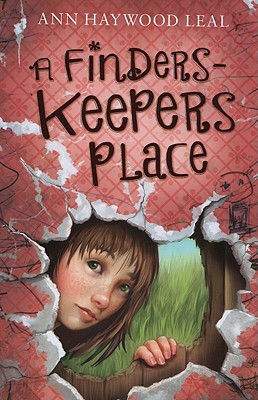 A Finders-Keepers Place (Hardcover)
Henry Holt & Company, 9780805088823, 259pp.
Publication Date: October 12, 2010
* Individual store prices may vary.
Description
Esther Page has been trying to keep things together for as long as she can remember. Valley that's her mama has always gotten funny notions like gardening indoors or living as the Amish do, without any electricity. And Esther has always cleaned up after those notions and watched our for her little sister, Ruth.
But Valley's notions are getting wilder, and too many people are asking questions about what's going on at home. It seems to Esther that the only person who can help is Ezekiel the father she can barely remember.
Ezekiel was a preacher, that much is certain, so Esther takes Ruth on a search through all the churches in town. Somebody, somewhere, must know about Ezekiel . . .
About the Author
Ann Haywood Leal is an elementary school teacher and the author of Also Known As Harper. She has a black belt in Tae Kwon Do and enjoys spending time with her husband, Andy, and daughters, Jessica and Holly. She lives and writes in Waterford, Connecticut.
Praise For A Finders-Keepers Place…
"Mature beyond her years, able to make the best of a bad situation and blessed with impressive survivor skills, Esther proves an admirable heroine in this poignant story." --Kirkus Reviews
"Leal excels in pithy characterization, mainly through spot-on dialogue, yielding sympathetic characters, a gripping plot, and no shortage of heartbreaking moments." --Publishers Weekly
"The author of Also Known as Harper (2009), Leal creates strong, individual characters and a convincing narrative of a family in disarray." --Booklist
or
Not Currently Available for Direct Purchase