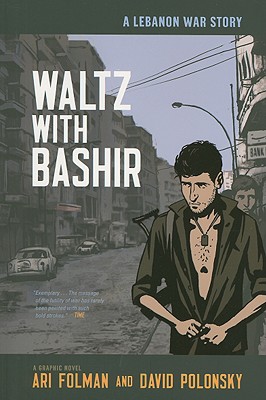 Waltz with Bashir (Paperback)
A Lebanon War Story
Metropolitan Books, 9780805088922, 117pp.
Publication Date: February 17, 2009
Other Editions of This Title:
DVD-Video (3/20/2012)
Hardcover (2/17/2009)
* Individual store prices may vary.
Fall '09/Winter '10 Reading Group List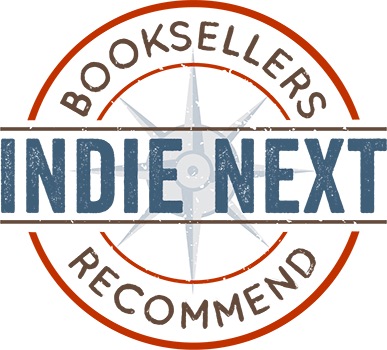 "Adapted from the Academy Award-nominated animated film, Waltz With Bashir stands by itself as a brilliant graphic memoir in its own right. It grapples not only with enforced military participation in evil and the psychological after-effects of the 1982 Israeli invasion of Lebanon, but also with memory and the devious alternates to true remembering. Waltz With Bashir is a production of love, a moody masterpiece of art styles and narrative sophistication."
— Nick DiMartino, University Book Store, Seattle, WA
View the List
Description
"Special, strange, and peculiarly potent... Extraordinary." "Variety"
One night in Beirut in September 1982, while Israeli soldiers secured the area, Christian militia members entered the refugee camps of Sabra and Shatila and began to massacre hundreds, if not thousands, of Palestinians. Ari Folman was one of those Israeli soldiers, but for more than twenty years he remembered nothing of that night or of the weeks leading up to it. Then came a friend's disturbing dream, and with it Folman's need to excavate the truth of the war in Lebanon and answer the crucial question: what was he doing during the hours of slaughter?
Challenging the collective amnesia of friends and fellow soldiers, Folman painfully, candidly pieces together the war and his place in it. Gradually, the blankness of his mind is filled in by scenes of combat and patrol, misery and carnage, as well as dreams and hallucinations. Soldiers are haunted by inexplicable nightmares and flashbacks snapping, growling dogs with teeth bared and eyes glowing orange; a recurring image of three young men rising naked out of the sea to drift into the Beirut battlefield. Tanks crush cars and buildings with lethal indifference; snipers pick off men on donkeys, men in cars, men drinking coffee; a soldier waltzes through a storm of bullets; rock songs fill the air, and then yellow flares. The recollections accumulate until Ari Folman arrives at Sabra and Shatila and his investigation reaches its terrible end.
The result is a gripping reconstruction, a probing inquiry into the unreliable quality of memory, and, above all, a powerful denunciation of the senselessness of all wars. Profoundly original in form and approach, "Waltz with Bashir" will take its place as one of the great works of wartime testimony.
About the Author
ARI FOLMAN, a Tel Aviv based filmmaker, wrote, produced, and directed the animated documentary "Waltz with Bashir." His two previous feature films, "Saint Clara "and "Made in Israel," both received numerous Israeli academy awards, among them best film and best director for "Saint Clara," which also won the People's Choice Award at the 1996 Berlin Film Festival. In addition, he produces and writes for television, including for the Israeli series "In Treatment," which was remade in the United States for HBO.

DAVID POLONSKY was the art director and chief illustrator for the animated film "Waltz with Bashir." His illustrations have appeared in every major Israeli daily and magazine. He has created animated short films for Israeli television, received multiple awards for his children's book illustrations, and teaches at Bezalel, Israel's prestigious art academy."
or
Not Currently Available for Direct Purchase