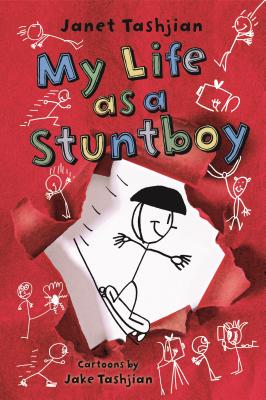 My Life as a Stuntboy (Hardcover)
Henry Holt & Company, 9780805089042, 256pp.
Publication Date: October 11, 2011
* Individual store prices may vary.
Description
Derek Fallon gets the opportunity of a lifetime--to be a stunt boy in a major movie featuring a pretty teen starlet. After accepting the job he learns that he is the star's stunt double and must wear a wig His friends are never going to let him live this down. If that weren't his only problem, his parents are threatening to give away his pet monkey, and his best friend just posted an embarrassing video of him on Youtube. Can life get any worse? Still the irrepressible Derek takes it all in stride and even manages to save the day.
About the Author
Janet Tashjian is the author of acclaimed books for young adults, including The Gospel According to Larry, Vote for Larry, Fault Line, Multiple Choice and My Life as a Book. Disney adapted Tru Confessions into a television movie starring Clara Bryant and Shia LaBeouf. Tashjian studied at the University of Rhode Island and Emerson College. She lives in California with her family.
Praise For My Life as a Stuntboy…
"A fast-moving plot and relatable protagonist make this stand-alone sequel a good choice for boys who, like Derek, would rather reach for a TV remote or game controller than a book." --School Library Journal "Fans of the first will be utterly delighted by this sequel and anxious to see what Jake will turn up as next." --BCCB "This is a great package for kids, especially those like Derek who don't think they like to read." --Booklist "Another fun, emotionally resonant read for the Wimpy Kid set and beyond." --Kirkus Reviews